There are so many tips and tricks for making a room look and feel bigger, living in a smaller home is no longer an issue. For this guide, we are going to focus on making a small room look bigger with flooring. Believe it or not, the shade, pattern and type of flooring can make all the difference between an open and cramped feeling. 
The following guide can help you learn how to make a small room look bigger with flooring, starting with a short question and answer session to help you get started on your project.
What Color Flooring Makes a Room Look Larger?
Truthfully, both light and dark floor colors can make your space feel bigger in its own way. You can use a cream-colored carpet, whitewashed hardwood floor or another light-toned shade to make the room feel bigger.
To get the maximum effect, it is best to pair your light flooring with brighter walls and ample lighting.
Also read; How to Brighten A Room With Dark Furniture
Now, darker options such as deep chestnut brown carpeting or walnut hardwood flooring add a dramatic feel without making the space feel small, dark or dull. It all depends on how you decorate the rest of your space.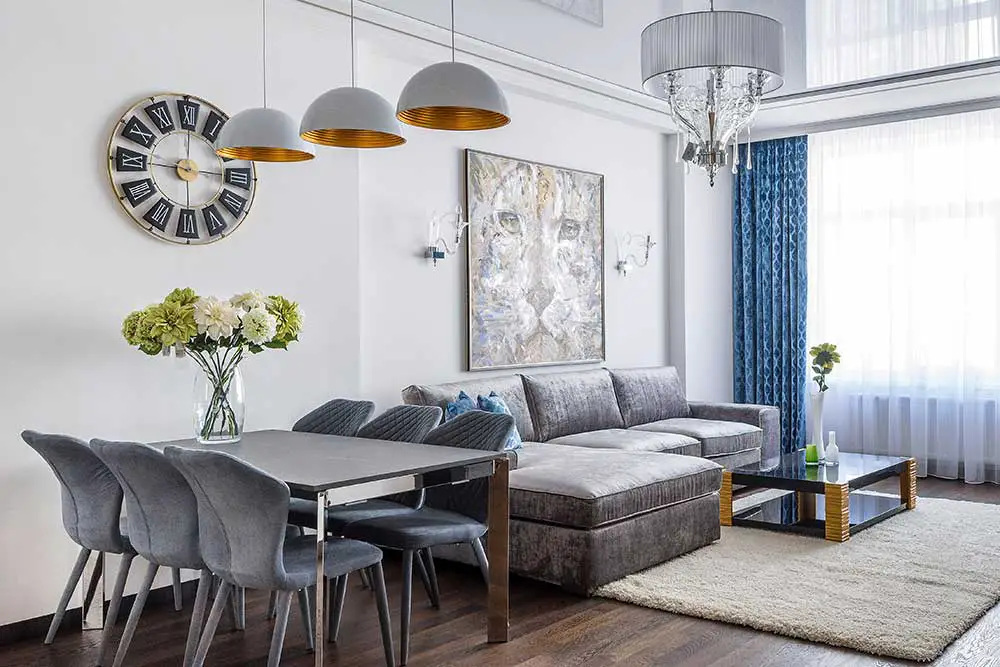 When you pair dark flooring with cooler tones, you are creating a welcoming atmosphere. In addition, you can use a darker floor color to make the room feel bigger by pairing it with a lighter ceiling. This way, you are adding height by making the ceiling look and feel higher.
What Tile Pattern Makes a Room Look Bigger?
The size of the tiles, as well as the pattern you create, can make a huge difference in your space, as the right tiles can add depth to a small room. It is best to use at least 12-inch squares because larger tiles are great for making the room feel bigger. You can find materials such as luxury vinyl tiles and carpet floor tiles in various sizes to fit your space.
When it is time to install your tiles, you are going to find that pattern is important for making a small room look bigger with flooring. Installing your tiles in a diagonal pattern is a great way to make your space feel bigger.
Another idea is to use a criss-cross pattern, as it can make the floor feel larger or wider. However, you want to avoid a checkerboard pattern unless you are absolutely sure you have the right-sized tiles.
A checkerboard pattern in the wrong size can make the room feel smaller.
Does Wide Plank Flooring Make a Room Look Smaller?
Wider planks are another method of making a small room look bigger with flooring, so you want to choose at least 3-inch wide planks over strips. With fewer seams in the planks, the room does not feel as busy, which makes it feel open and airy.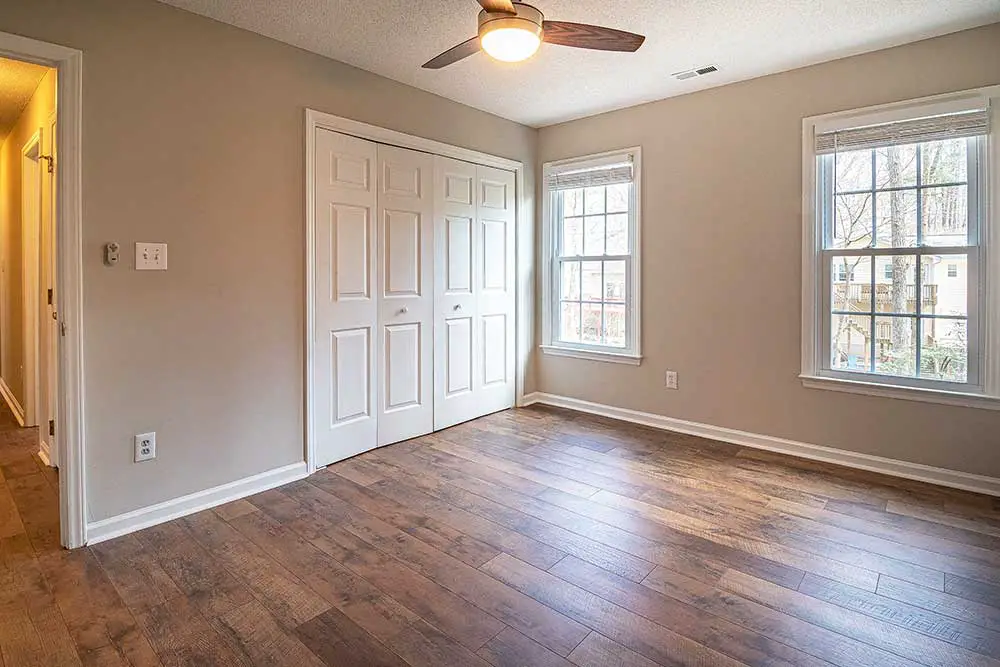 If you are looking for an easier and more affordable way to make a small room feel bigger with hardwood or laminate flooring, consider a wide plank floor.
Quick Tips For Making A Small Room Look Bigger With Flooring
In addition to the above question and answer session, here are several quick tips for making a small room look bigger with flooring.
Choose One Flooring
Other than the bathroom, which needs a certain material for safety and durability, you want to use the same flooring in most rooms. It creates a seamless effect that makes your home feel bigger.
Invest In Area Rugs
Another way to create a seamless effect is to use one large area rug in a space. You want to ensure the rug is within 12 inches of all the walls, as this prevents a crowded feeling that makes the room feel smaller. Get more information on rug sizes and placement.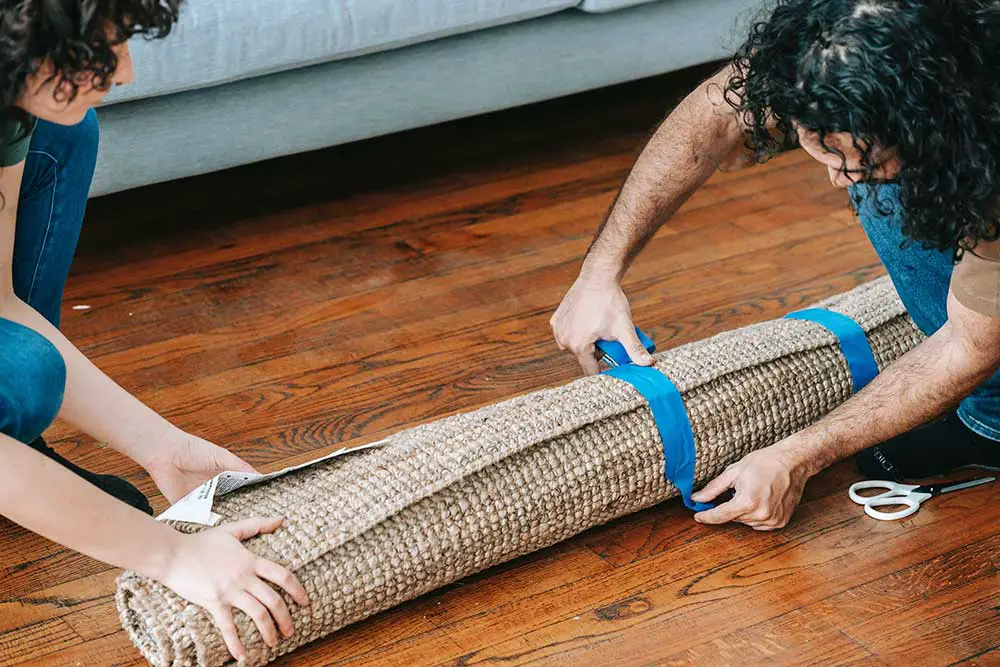 Keep The Floor Visible
Finally, you can create more visual space by keeping the floor as clear as possible. This means limiting the storage solutions on the floor, as well as embracing closets and vertical solutions. Check out also our small living room layout tips.
Whether you are using the material or floor color to make the room feel bigger, making a small room look bigger with flooring is sure to be a breeze.