There is a lot of work that goes into creating a space that fits your home. And it is not something to dive into without floor plan examples, sample furniture layouts and decorating ideas.
Luckily, we offer many resources to put you on the path to your ideal space. You can get started by checking out the following tips and samples for creating the room you have in mind.
Why Create A Room Layout Before Decorating?
It is always exciting to decorate your space, but the first step is to create your room layout. The last thing you want to do is set your heart on furniture or decorative pieces that do not actually fit in your space. You can avoid this problem by coming up with a plan in advance.
Think of your room layout as a process that eventually leads to your furniture and decorative pieces. Once you choose the floor plan example that works for you, you can base your furniture and decor on that specific layout.
You should also remember that it is easy to get overwhelmed by the wide selection of furniture and decor. So creating a room layout can help you narrow down your choices.
How Can You Make The Most of Room Layout Samples?
As you can tell from the previous section, room layout samples are very useful in creating your ideal space. We offer over 200 floor plan examples and sample furniture layouts to use for your project. Our layouts come in a variety of shapes and sizes to fit your space. And you are welcome to use our layouts as inspiration for your own floor plan.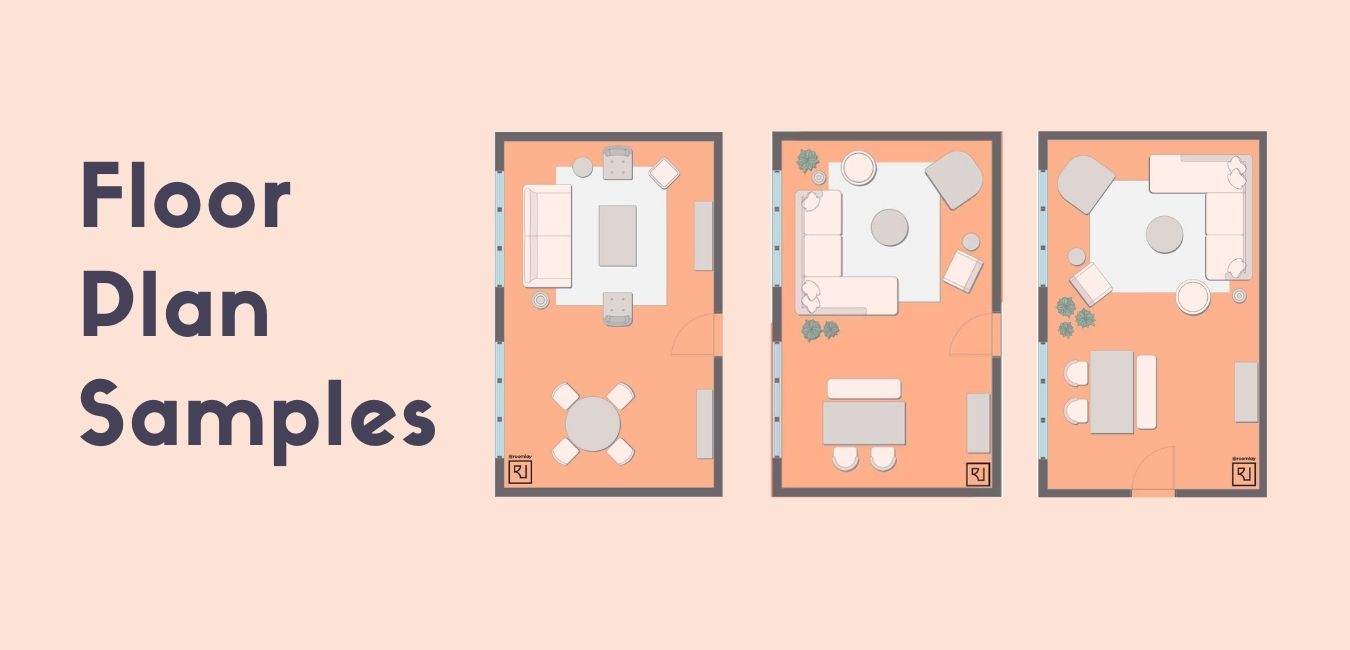 If you are working around a deadline, you want to narrow down your search as soon as possible. For example, you may need to have your living room ready before a holiday gathering. Or maybe you are looking to remodel your home office before your next big meeting.
We make it easier by allowing you to filter your search by room, as well as search for a specific layout on our website. For example; L-Shaped Living Room Layout or 10×10 Bedroom Layout
Where Can You Find The Floor Plan Samples?
Our floor plan samples have been broken down into categories on our website for easy searching. Are you searching for floor plan samples for a specific room? Examples of our categories include living room layouts, bedroom layouts and home office layouts. This way, you can quickly narrow down your search to your preferred space.
In addition to the floor plans, we offer sample furniture mood boards to give you an idea of what pieces can fit in certain layouts. You may find that very few changes need to be made on your part because a certain layout works for your space. After all, our goal is to make it easier for you to create a layout, arrange your furniture and decorate your room.
With over 200 floor plan examples and sample furniture layouts on our website, you can easily choose the floor plan and pieces that work for your home.