There is a lot to consider when planning a room layout in your home, and this includes the floor plan itself. Your furniture arrangement is going to be based on your room measurements, window and door placements, outlets and other permanent features of the room.
The best way to get your planning off the ground is to draw a basic furniture layout of the room, as well as a floor plan if needed. You do not have to be an artist, nor does it have to be perfect. But it does need to be as accurate to your space as possible.
This way, you have an understanding of how your furniture and other items should be arranged, as well as how to arrange them around the permanent features of the room.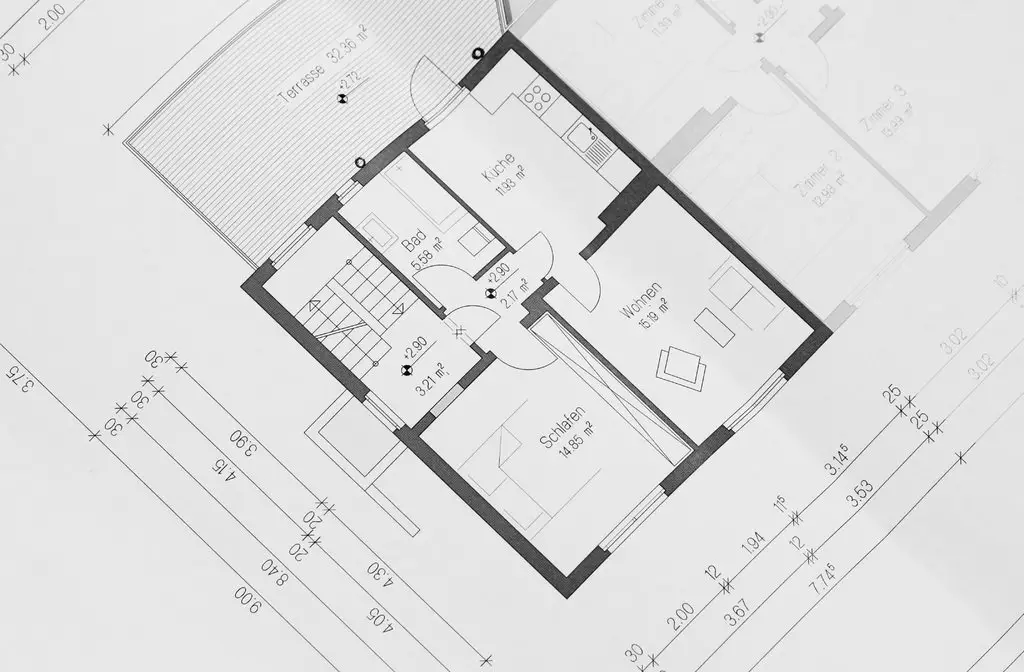 Of course, you may be thinking "I don't know how to draw a basic layout or floor plan."
The following guide can help you get started on designing a layout or plan that is as accurate to the actual room as possible.
Floor Plan vs Room Layout
It helps to learn the difference between a floor plan and a room layout. While they may sound similar, they are not the same thing.
A floor plan is a scaled diagram of a room or building. It may include attached spaces, such as your walk-in closet and private bathroom, as well as measurements of each space. A floor plan also includes permanent elements such as windows, doors, wiring, plumbing and fixtures. In many cases, the plan also includes your furniture and appliances.
A room layout is a blueprint of where you are going to arrange your furniture, accessories, decor and other moveable elements of the room. It is based more on your preferences than construction purposes, but the plan shows you where to avoid putting certain pieces.
For example, your plan highlights where the vents are located, so you know not to block those spaces with any furniture.
As you can see, a floor plan and room layout go hand-in-hand when designing a room. You may need to draw both to kick your planning into gear.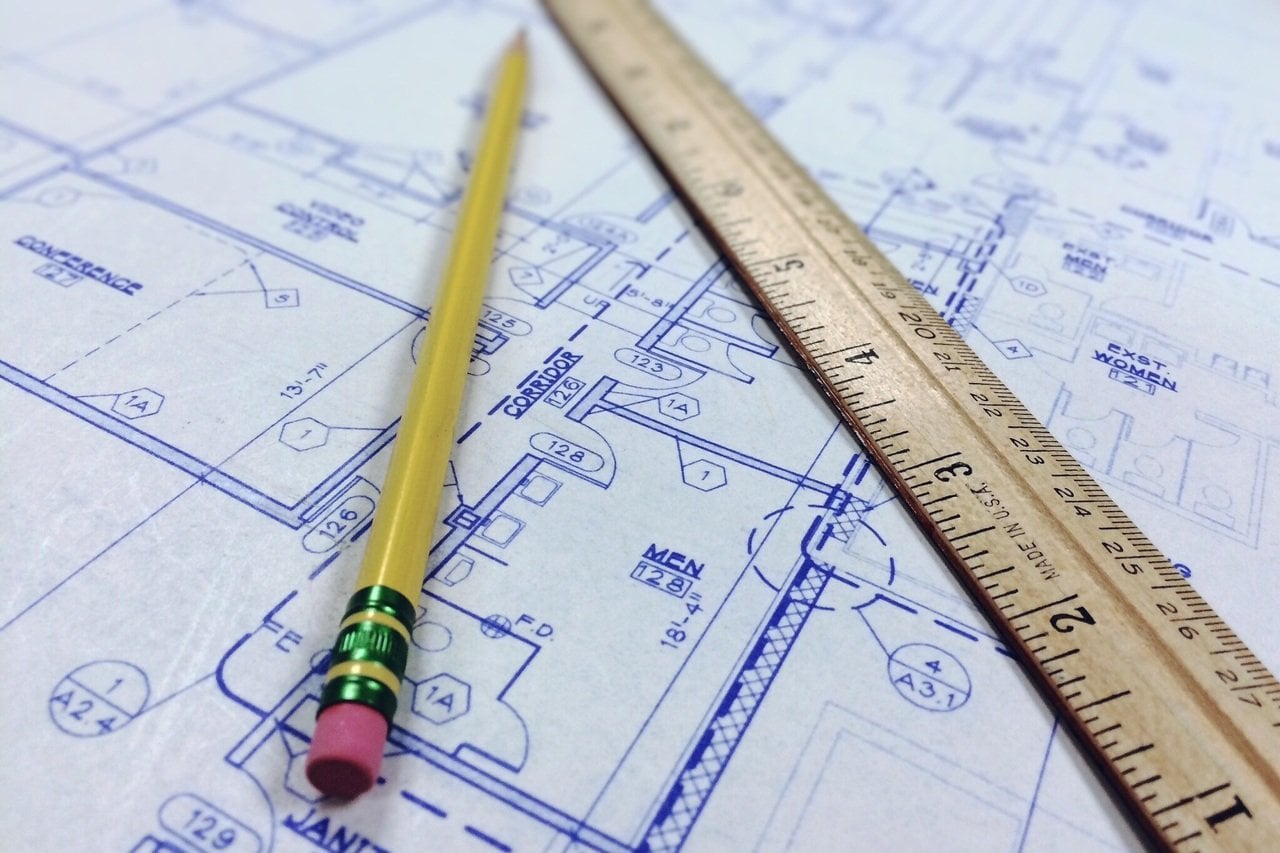 How To Draw A Floor Plan
It is best to start with a floor plan if you do not have one already. You are going to need a floor plan to determine the furniture arrangement in your layout.
Select The Space
Of course, the first step is to select the space you are going to draw. There is a good chance you are reading this because it already exists, and you are just looking to change things around in a room.
You need to determine how much of the room is going to be included in the floor plan. In most cases, you are going to include the entire room.
Take Measurements
It is important to take measurements and include them in your floor plan. You need these measurements to determine which pieces are going to fit in a certain area or in the room altogether.
The measurements should include the walls, doors, windows, relevant furniture and overall floor space.
If you include measurements for everything, then you do not have to worry about leaving anything out when it is time to design your layout.
Draw The Walls
Start the actual floor plan by drawing walls of the room, but be sure to draw them to scale. For drawing walls and pieces to scale, it is easier to use graph paper, so you can allow each square to represent 1 foot.
This way, you do not make any mistakes on the measurements of your space and furniture.
Draw Architectural Elements
The next step is to add the architectural elements, which are the elements you cannot change, such as your windows and doors.
It should also include appliances that need to be in a specific area, such as your refrigerator, oven, dishwasher, washer and dryer.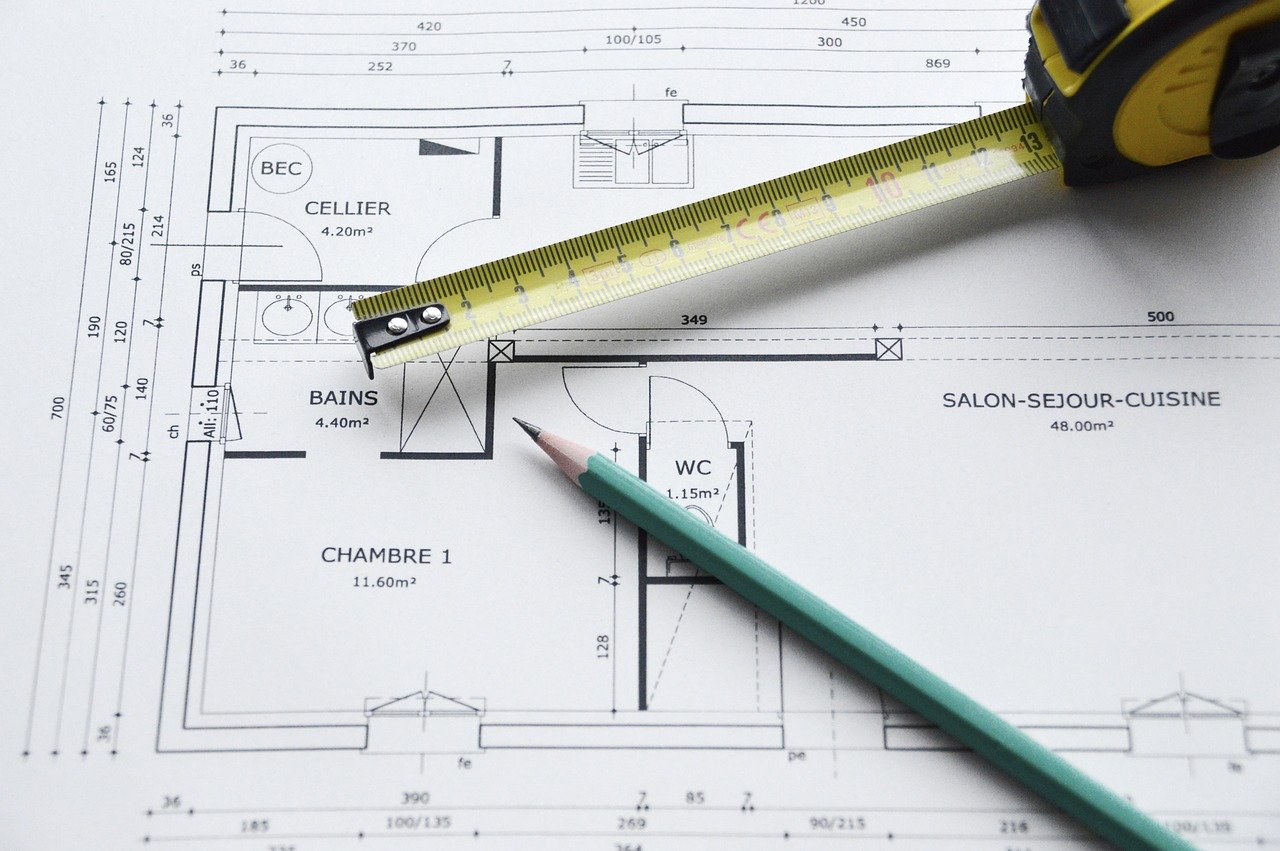 Add Unchangeable Furniture
There is a chance you are going to have pieces that cannot be moved around. That needs to be near the only outlet in the room.
It is best to include these pieces in your plan from the beginning. If all of your pieces can be moved around, then you can save this step for the room layout.
How To Draw A Basic Room Layout
Once you are ready to plan your furniture arrangement, you want to draw a basic room layout. This way, you have an idea of where you are going to place your pieces when it is time to move everything around.
Also look; 6 Common Room Layout Mistakes
Determine Your Scale
You are going to be using graph paper to draw your basic layout. This way, you can scale your room and furniture based on the measurements you recorded for your floor plan.
You can determine your own scale, but one idea is to allow each block to represent 6 inches in a small room and 1 foot in a big room.
Draw The Room
Just like with your floor plan, you are going to draw the shape of your room according to the scale of your layout. Be sure to include any nooks, awkward angles and extra walls, as well as any doors and windows.
The doors should include the width and direction of the swing, and you can draw rectangles at the scaled width for your windows.
Measure Your Furniture
Now, it is time to measure the length and width of the furniture you are going to include in your room, and record the measurements on a piece of scrap paper.
Pieces that are round or oval can be measured from edge to edge, as if it were a square or rectangle. If you are planning to purchase any furniture, check out the product's website for the measurements.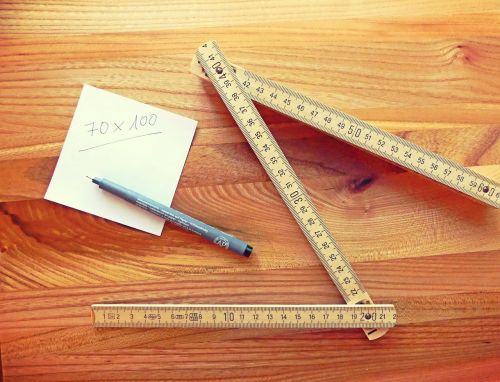 Draw The Furniture
You are going to draw the furniture on a new sheet of graph paper rather than on the layout itself. The scale of your furniture should be based on the scale you are using for the room.
Remember to label each piece of furniture to avoid any confusion. Be sure to leave enough space between the pieces to cut them out carefully.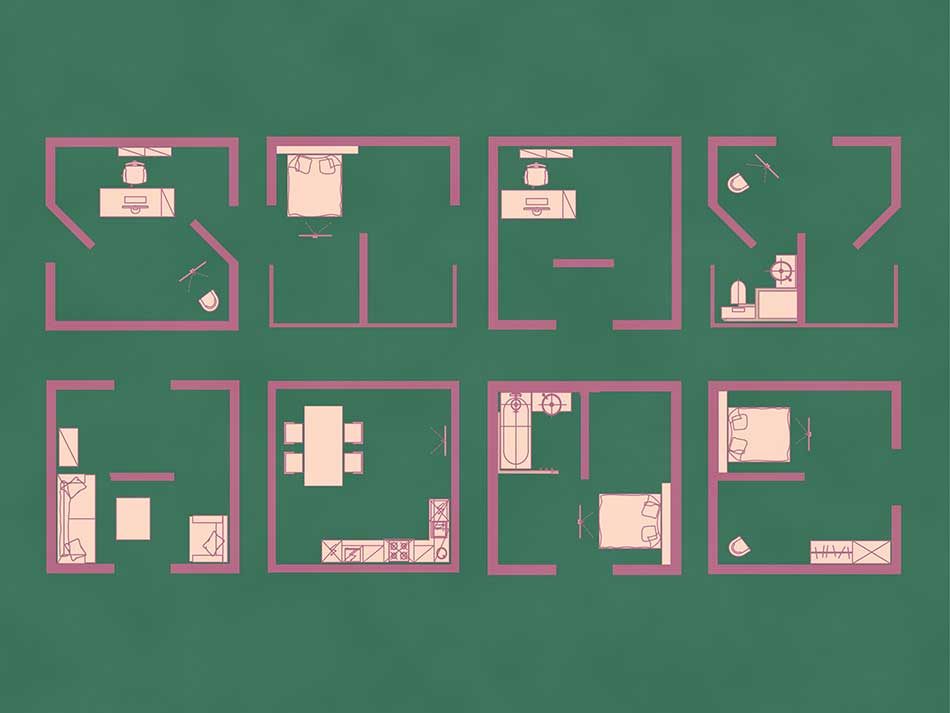 Design Your Furniture Layout
Cutting the furniture out is going to make it easier to design your basic room layout. You can take your time to move the furniture and other pieces around as needed, and you do not have to worry about eraser marks on your paper, nor do you need to move the actual furniture around yet.
Remember to check your floor plan for outlets, vents, light switches, wiring and other unchangeable elements that can make a difference in your furniture arrangement.
Once you are happy with your furniture layout, use tape to secure the pieces in place. It may be best to place a folded piece of tape on the back of each piece, so you can move the pieces to another spot as needed.
Don't forget to check out our living room, home office and bedroom furniture arrangement tips.
If you are unsure of where to start with your room layout, we do offer many furniture layouts samples of various rooms. You are welcome to use our samples as inspiration for your own layout. With a floor plan and basic layout, you can easily create the room you have in mind.