Add Style With The Best Industrial-Style Desks of 2021
It is no secret that the details and quality of the materials have contributed to the rising popularity of industrial home design over the years. Nowadays, you can find most pieces in an industrial style to fit any room of the home. One example is an industrial style desk for your home office.
Believe it or not, industrial desks come in a variety of styles, from beautiful details to built-in storage, to fit designs ranging from rustic industrial interior style to modern industrial. With such a wide selection, you may feel overwhelmed and unsure of where to start when furnishing your workstation. We want to help you narrow down your search by sharing five of the best modern and rustic industrial desks of 2021.
Five Industrial-Style Desks That Are Perfect For Your Workstation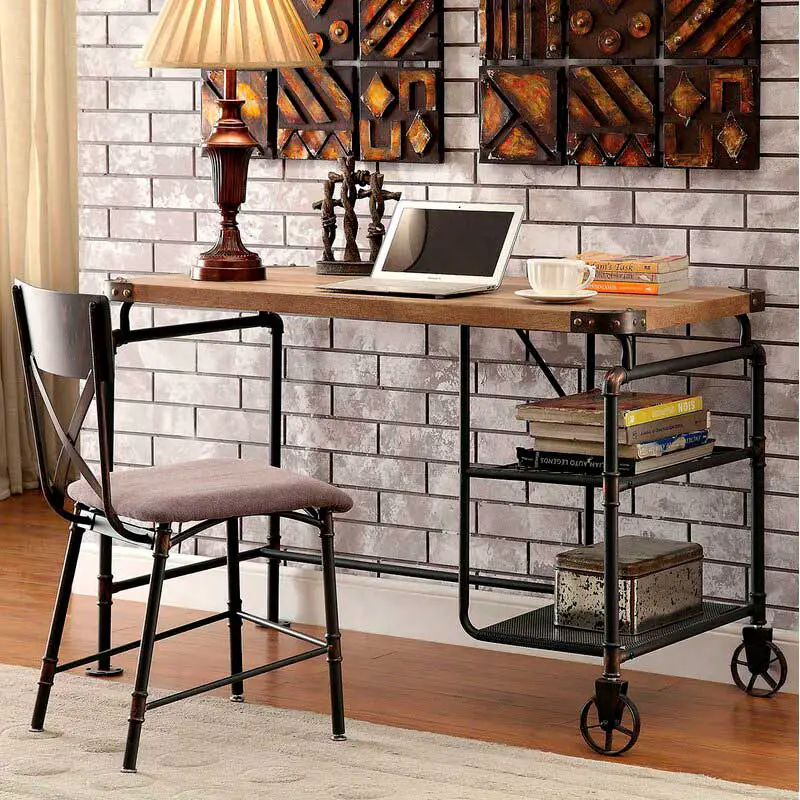 The Bobbitt Writing Desk is the perfect industrial style desk, from the solid and manufactured wood surface to the metal base with an antique black finish. Storage is never an issue with the built-in shelves on the side of the desk. Below the two shelves, you can find two industrial-style casters and wheels. Your industrial desk is great for tasks ranging from writing in your planner to working on your laptop.
Urban Industrial L-Shaped with Storage Cubbies Writing Desk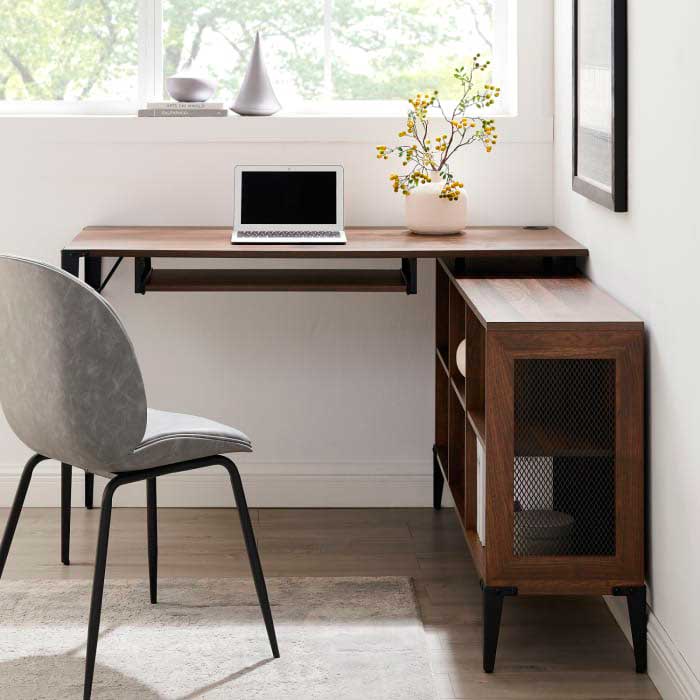 If you are looking for a rustic industrial desk that boosts productivity, look no further than this Urban Industrial L-Shaped Writing Desk. It is made of wood with weaved metal accents to add a touch of sophistication to your industrial-style workstation. With plenty of tabletop space for your essentials and three adjustable shelves for storage, you can easily create a workspace that encourages motivation and productivity.
Industrial Laptop Desk with Storage Shelf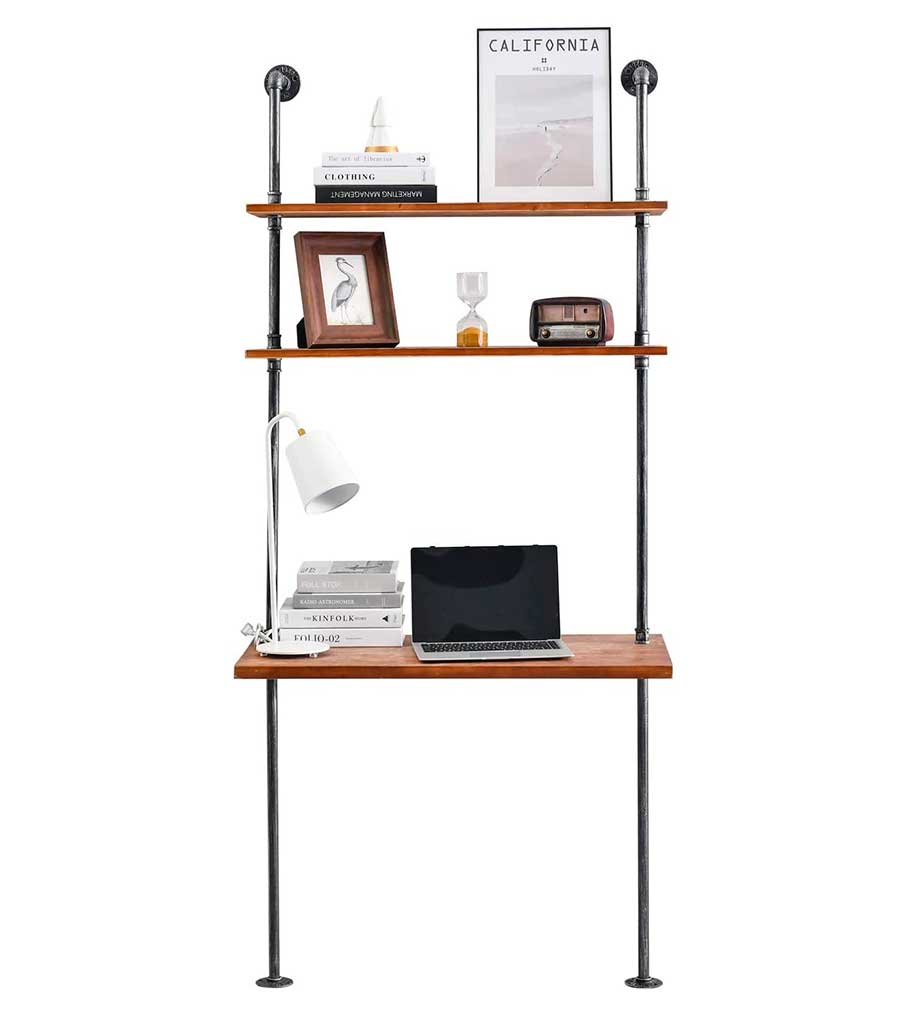 Productivity is never an issue with the Industrial Laptop Desk with Storage Shelf. You can add both style and function to your workstation with the wood and metal pipe shelf materials, which are durable and stable enough for your essentials. The tabletop is spacious enough for documents and office supplies or your laptop and large monitor. Use the built-in shelves for books, certificates or decorative pieces.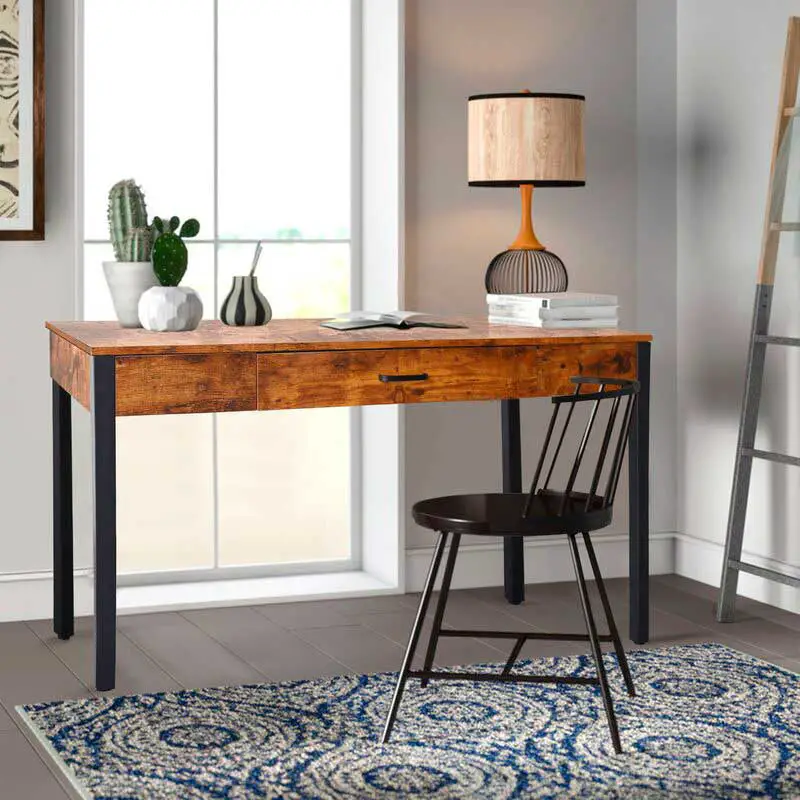 Are you looking for a rustic industrial desk that is simple but attractive? You are sure to love the eye-catching design of the Forrester Desk. This beautiful piece is made of manufactured wood with a hand-finished natural brown stain, as well as an iron base with track-style legs for both style and stability. On the front of the desk is a single drawer for keeping your office supplies and other essentials within reach. From the detailed grains to the metal frame, this desk is great for industrial, rustic and modern farmhouse workspaces.

Metal Frame Home Office Desk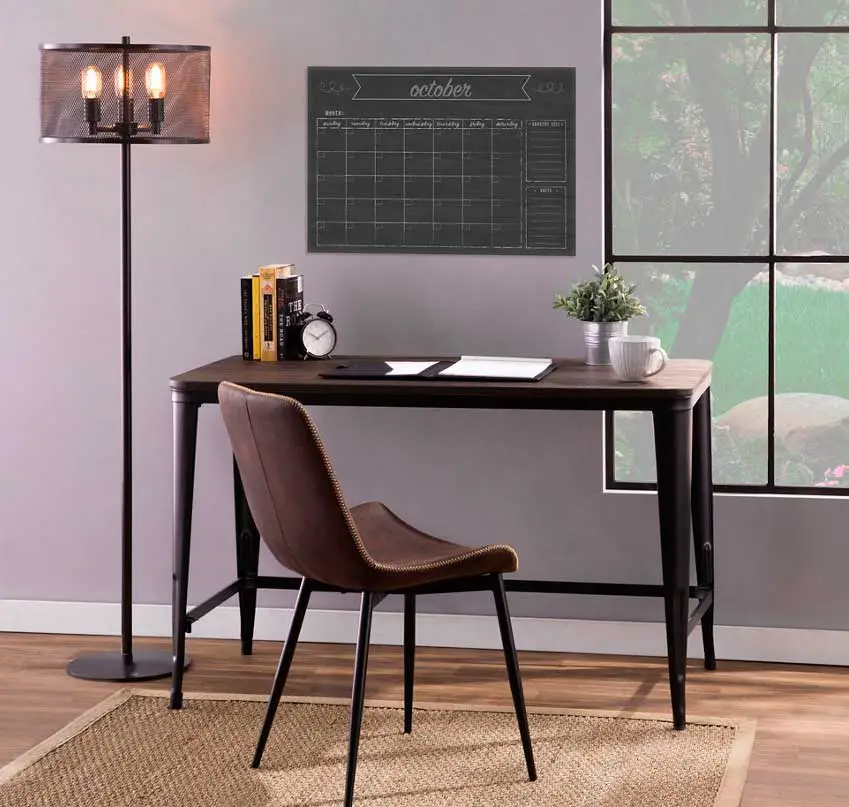 Enhance your modern industrial workstation with this Metal Frame Home Office Desk. This industrial style desk is made of a black metal frame with an antique-style espresso wood surface. Whether you are working on homework, a work project or a personal hobby, this desk offers plenty of space to get down to business. With a simple, straightforward design, this desk is a great addition to any modern industrial workspace.
As you can see, there are many modern and rustic industrial desks on the market today. You can even take it up a notch by looking into industrial coffee tables and industrial style sofas, especially if your workstation is part of your living room.

If you are looking for a simple but warm piece for your workstation, look no further than an industrial style desk.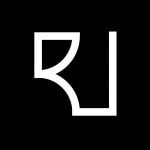 Subscribe to Our Weekly Newsletter
Get the highlights in your inbox every week.