Many homeowners are requesting an industrial interior design. If you are like many of those homeowners, you may be thinking of decorating in industrial rustic interior design.
With this design, you are adding character through a mixture of minor imperfections and polished pieces, as well as a layout that creates a stylish, functional space.
If you want beautiful and cozy design, use the following tips to create an industrial rustic interior design in your room.
Seven Elements You Need To Decorate For an Industrial Rustic Style
Natural Palette
A natural palette is a big part of the industrial rustic interior design colors. Your palette should include a mixture of black, white and brown. One idea is to pair different shades of tan and brown to create a relaxing space.
Use white elements to give your space a clean look, and use black accents to add character and contrast to your space.
Different Textures
Textures are another big part of an industrial-rustic style space. One example is an area rug over a hardwood floor to create a mixture of soft and hard textures.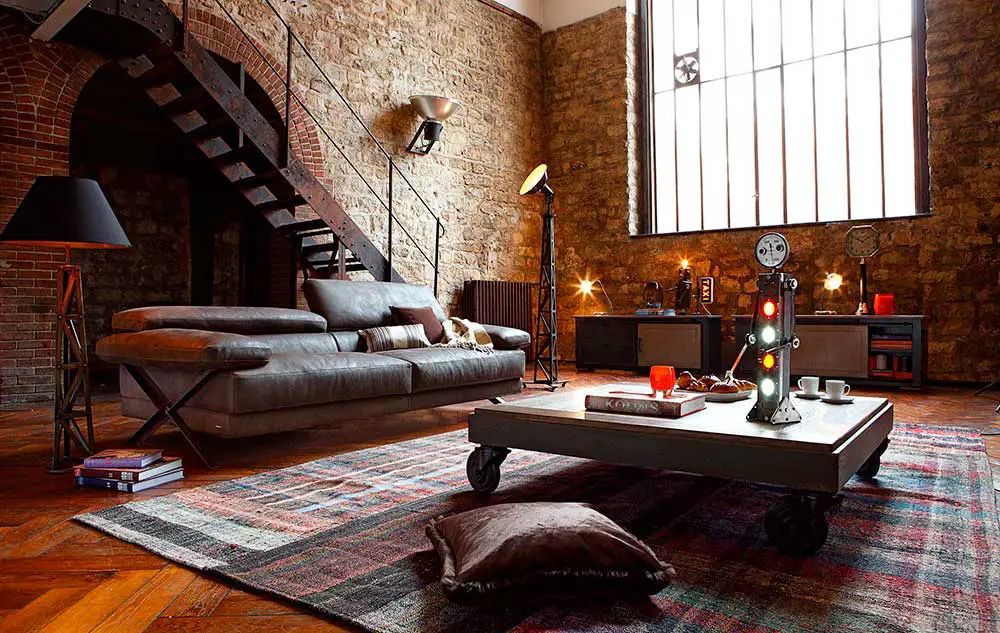 If you are adding a chair to your room, consider a distressed leather chair in brown to enhance the palette and textures of your space. You are going to find that distressed wood and sleek metal also work when adding texture to your room.
Distressed Wood
Speaking of distressed wood, you are going to add a fair share to your industrial interior design. Distressed wood not only adds texture to your room but also works in just about any rustic space.
In your bedroom, you may want to add a distressed nightstand, dresser, bed frame and headboard.
You can create your own distressed wood furniture as a DIY project, or you can buy wooden furniture with a distressed finish.
Metal Accents
You are not only using metal accents to add texture, but you are also adding your black accents to your room. Examples of black metal accents include your chair legs, wrought iron lamps and bed frame.
You can also add in the black metal accents with pictures, mirrors and artwork frames. What seems like simple accents can add character to your industrial rustic interior design.
Industrial-Style Lighting
The amazing thing about industrial-style lighting is you can use it as functional and statement lighting. Choose from light bulbs of different shapes and sizes to fit your fixture and your space.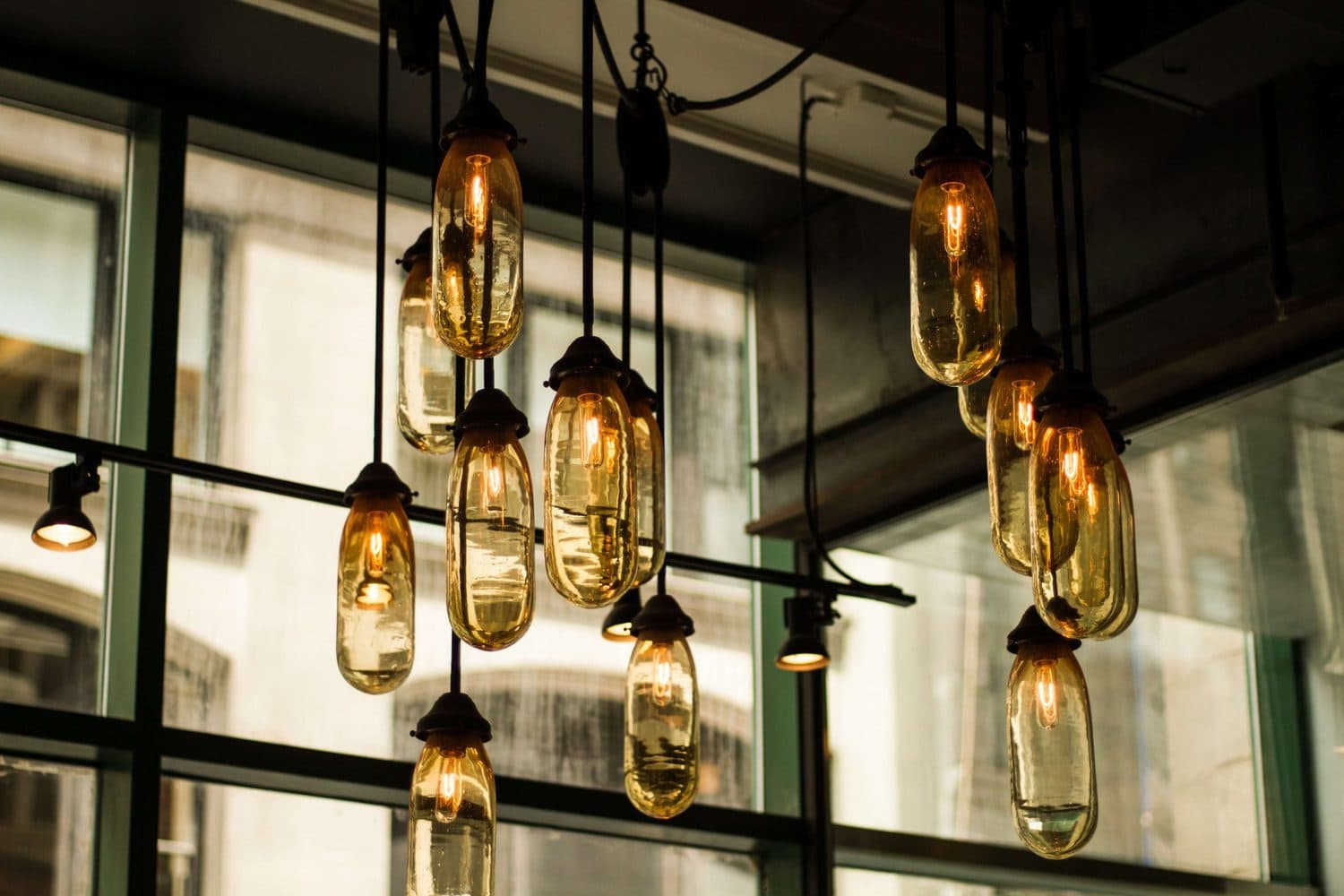 In addition, you can use the cable to create a fun shape or your own chandelier. You can really make a statement by investing in string lights to hang over one part of your room.
Exposed Elements
Exposed elements are almost the mascot of any industrial design, as these elements encourage you to embrace the minor imperfections.
If your room features an exposed wooden beam or brick wall, and it is not a safety hazard, keep them exposed to enhance the look.
You can also try faux exposed elements such as wallpaper that looks like a brick or wooden wall.
Decorative Pieces
Last but not least, you want to add a bit of personality to your industrial-rustic style bedroom with decorative pieces.
You can find pieces such as throw pillows, artwork and vases, as well as repurposed pieces, to fit your room. It is a great way to add a personal touch while sticking to the natural color palette.
While it may seem difficult or overwhelming to put together industrial interior design, it is actually a lot of fun to decorate the living room, bedroom, or home office in this style.
When you embrace the imperfections, textures and exposed elements, you can easily decorate your room in industrial rustic interior design.