Creative people always find ways to show their artistic aptitude. Bohemian home décor and interior design are the real art décor without any fear of match and place. Boho décor reflects culture and life with a combination of objects, materials, colors, and patterns from all over the world.
You can also easily convert your home to bohemian style as it has nothing to do but to be a bit artistic. Live your life with full colors and make home interestingly beautiful.
Start with brief know-how of what is bohemian home décor, its characteristics, and essential elements a boho home must-have. You will find much!
What is Bohemian Interior Design and Home Décor?
Bohemian style is the art of mixing colors, layering patterns, and combining furniture to add artistic fun to the home. It is for people who want to make their homes vibrant and full of life. Boho decorating is free from structure and does not follow hard and fast matching rules. Place and enjoy what you have! This art shows the world what you love the most and that brings colors to your life.
Bohemian décor began in the nineteenth century inspired by writers, performers and, travelers and nomads that lead an unconventional life. This style is purely full of creativity and is a treat for artistic people as they get an open choice to depict their love of being creative.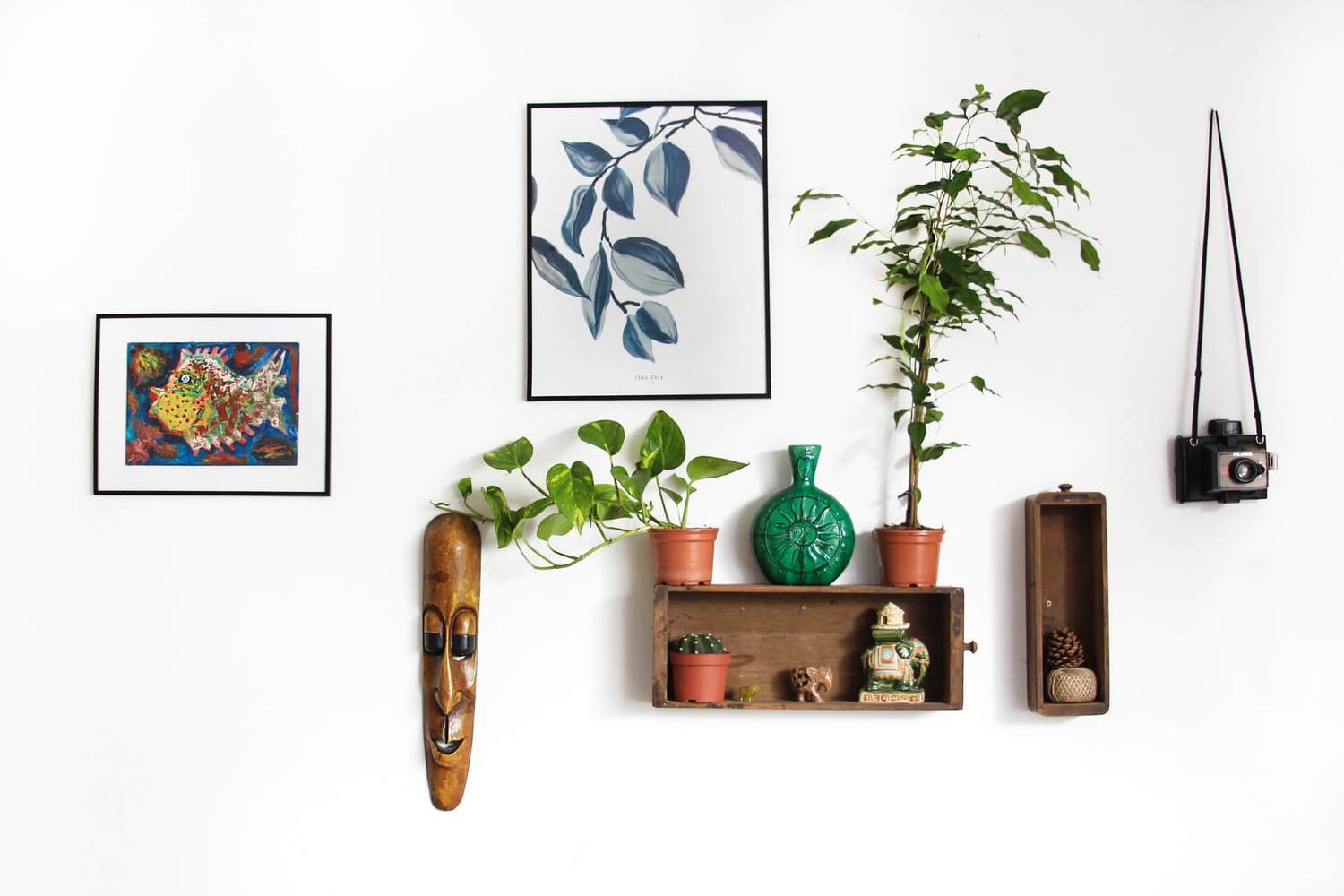 Bohemian interior design is also a free-spirit of styling home with color and materials that give you the most relaxed and comfy feelings. Interior designing adds a personal touch to the home and appealing ambiance to the homeowners. You can use colors, texture, and different patterns to have a unique aesthetic.
Are Boho and Hippie the Same?
Hippie fashion is an old fashion that is politically driven and includes a symbol of harmony and unity to life. On the contrary, the boho style has no political roots and is still an emerging trend. However, there are connections of boho style and roots linked to the hippie fashion, while women embrace personality and lifestyle.
Elements of Bohemian Interior Design
As there are no definite directions to symmetrically décor and follow the instructions for bohemian home décor, still there are some elements you can add to your home decoration.
Bohemian Furniture
Traditional furniture is the base of bohemian interior design. More old and classy furniture you have, closer you are to boho style. Low-lying furniture also goes best for this style as closer to the floor gives an authentic bohemian style look.
If you have low backed sofas, this would also add a classier touch with different patterned sofa cushions. You can also visit the antique marketplace for bohemian interior design shopping in a much budget-friendly range.
Boho Colors
You might think of having a single theme throughout the house to follow the bohemian style barely, but this is not the case. In boho home décor, you can choose different warm earthy colors for different floors and even rooms. No room looks alike in boho home.
You can use a gray, brown, and green base and saturate with electric blue and fiery orange. If you want a cleaner look, select a neutral base as white or tan. The solid base looks more graceful and express color and patterns.
If you want to add a striking element to your home décor, you can choose bold colors to lie vivid pink avocado green, deep blue, and amethyst purple.
Layers
Layer up cushions, rugs, other textiles, and items as bohemian décor are all about layering. You can either layer two to three rugs in different styles and patterns for a bold statement.
Layering is the best artistic approach to conceal with various stylish textiles if your rooms are improperly furnished.
Accessories
Decorative materials such as artisan home decor are a must-have to bring life to the room. Bohemian home décor's philosophy is to place more and more even not matched. Natural basic material can be combined with silk and chenille. Find out all the antique masterpieces you ever collected and give space in your room.
Plants are the dual operators and perfectly suitable for bohemian home décor. You can have hanging planters in the living room bohemian space and they give in-depth refreshing beauty. Lamps, pendants, and candles also help to create a cozy place to live in.