There have been many changes to the world of home design over the years. One change that has taken the world by storm is the use of technology in home design. You can actually use an online floor planner or room layout tool to put together the pieces of your project. Of course, there are so many software programs and tools to choose from, you may not know where to start. Luckily, we have put together a list of the programs and tools that may work for you.
Are you ready to find an easier way to create a floor plan and room layout? Get started by checking out our list of the best floor plan software programs and online room layout tools.
Also read: How Do You Create A Room Layout?
Homestyler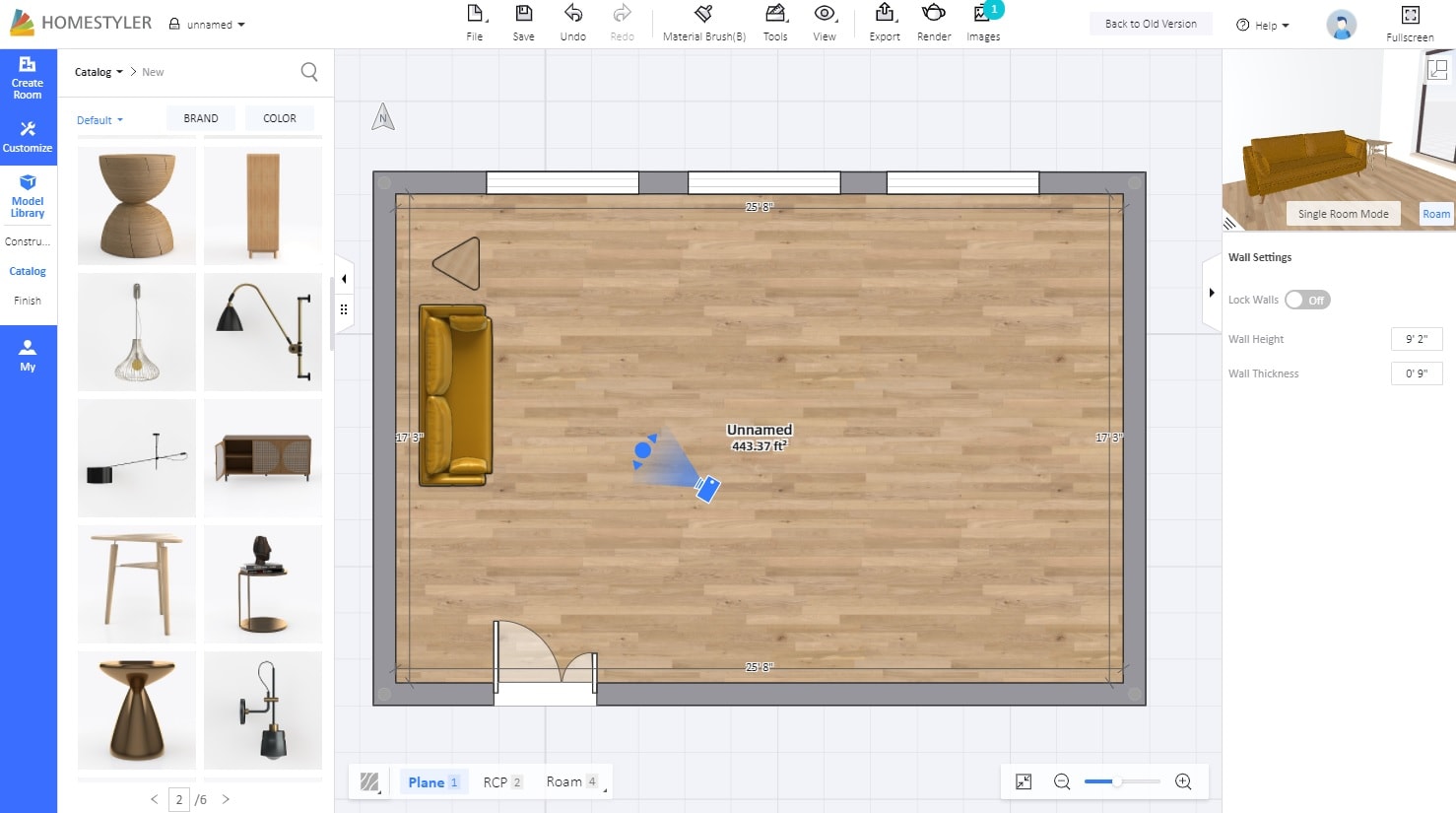 Homestyler is a user-friendly program that uses a drag-and-drop function to design home, apartment and office layouts. You have the ability to add dimensions and angled walls if needed, plus you can choose from a variety of doors, windows and floors to fit your space. When it is time to furnish your layout, this floor plan software offers a wide range of furniture, cabinetry and appliances, as well as decorative pieces such as greenery and rugs. The program features 2D mock-ups and 3D viewing to help you create the right design. When you are satisfied with the finished product, you can print it out for future reference.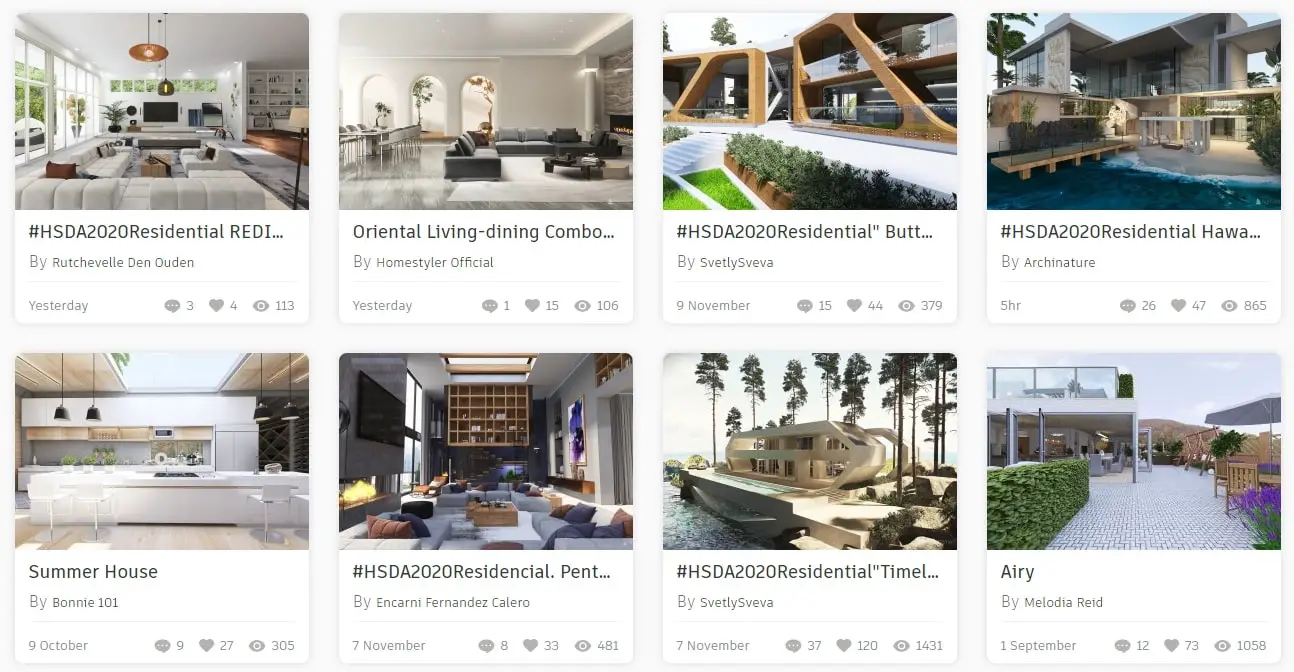 If you learn the basics, you can create very realistic interior and exterior 3D visuals.
All the furniture in the web tool are 3D models of real products, made by the most famous international furniture brands. There are more than 200 furniture brands in the catalog! The choices are endless.
Pros: They offer to upload and scale your jpeg floor plan. You can also upload your CAD files to Homestyler, which is a great feature.
RoomSketcher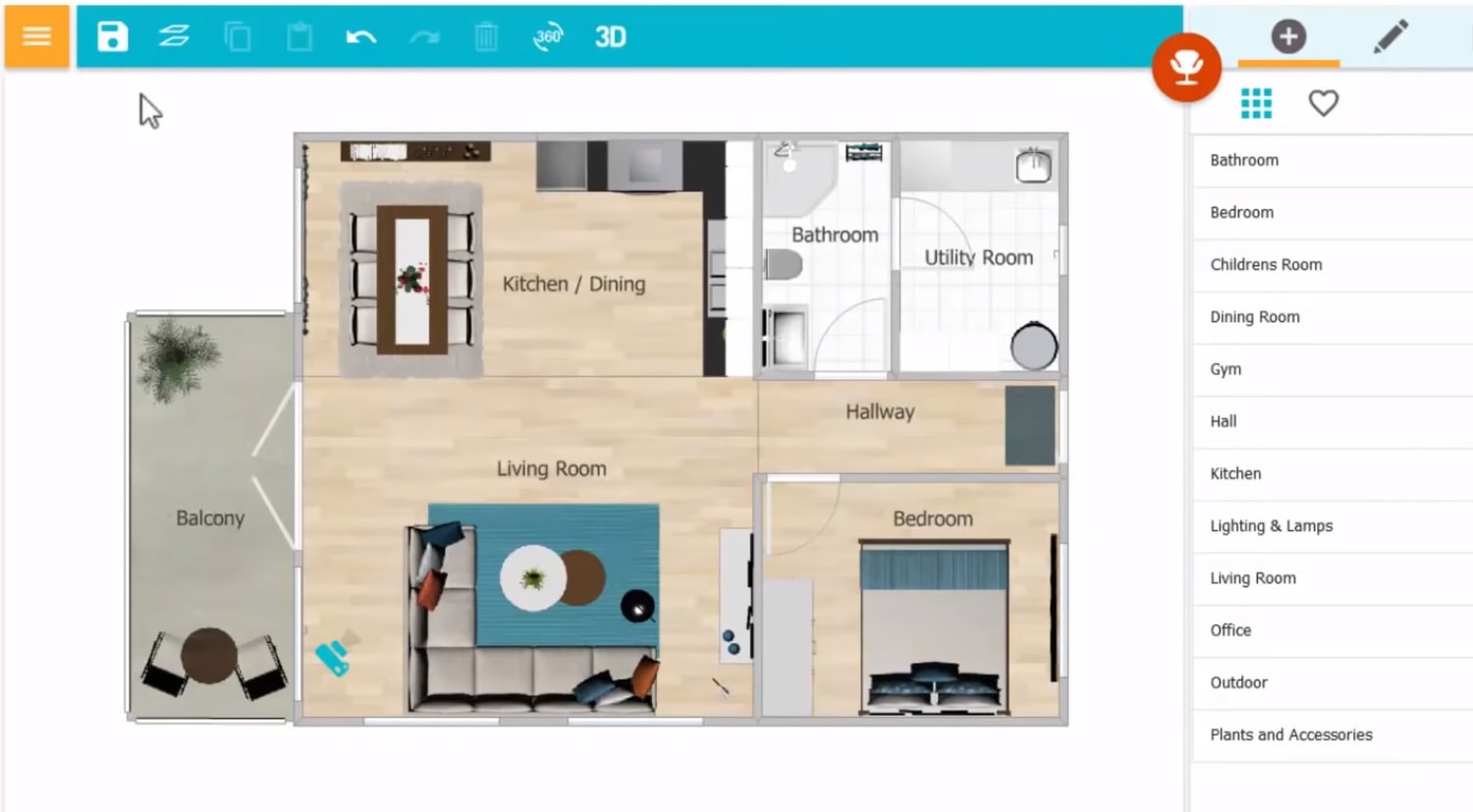 RoomSketcher is a well-known online floor planner and room layout tool that allows you to use drag-and-drop tools to create 2D and 3D designs. Start by drawing your floor plan of each room, which includes moving walls, selecting windows and doors and using built-in measurement tools. The next step is to select the furnishings and decor from a wide range of furniture, decorative pieces and materials. Add, remove and rearrange products as needed. After you design your room, you can use snapshots and a walkthrough function to view your room in 3D. In addition, a 2D floor plan is available for your contractors and installers, while the 3D design allows you to share your ideas.
Cons: This tool offers limited free projects.
Floorplanner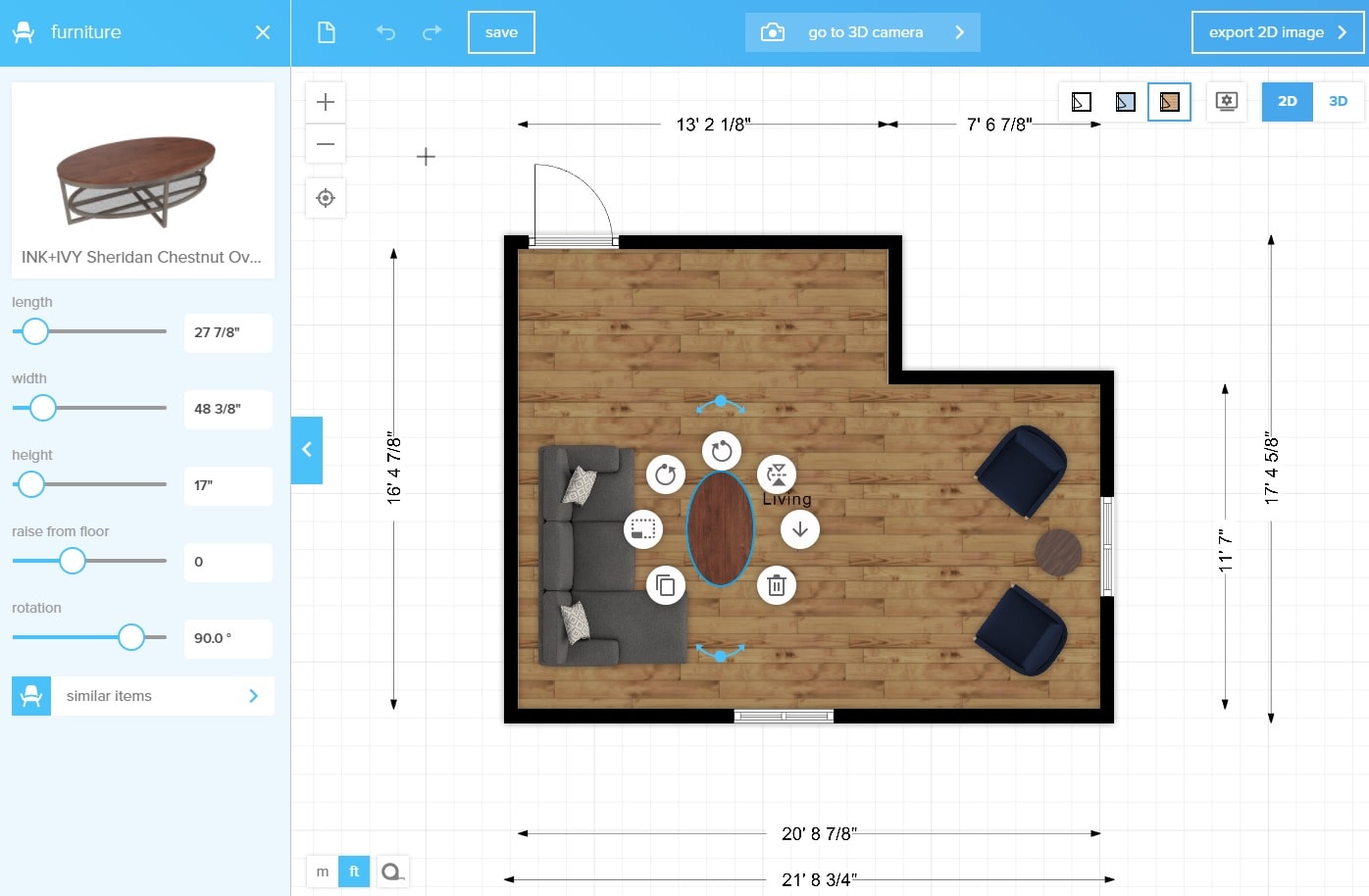 Floorplanner is one of the best floor plan software programs today, as it allows you to create and share 2D and 3D floor plans. It is used by freelance interior designers, real estate brokers and large companies because they trust in this program. You can edit an existing or new 2D floor plan using a drag-and-drop function. With just a few clicks of the mouse, you can also add your decor and furniture.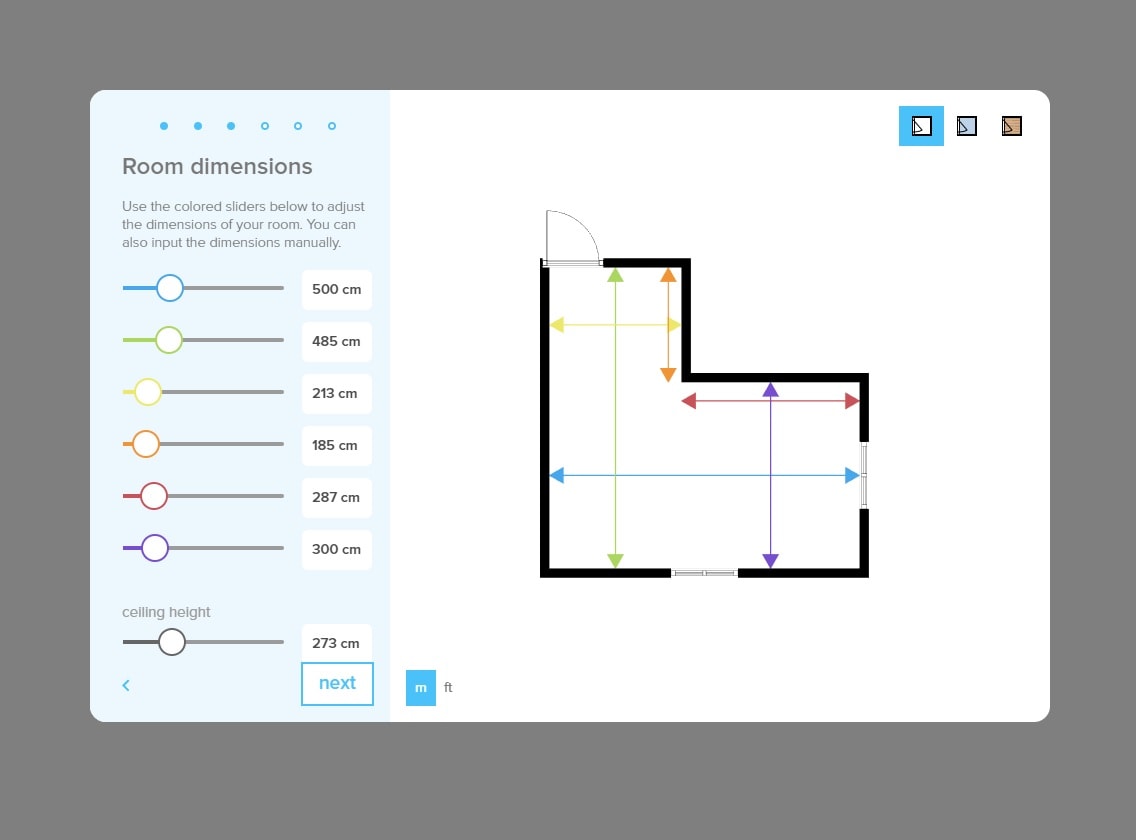 We really loved Room Wizard Tool, easy to use and great for creating quick room layouts.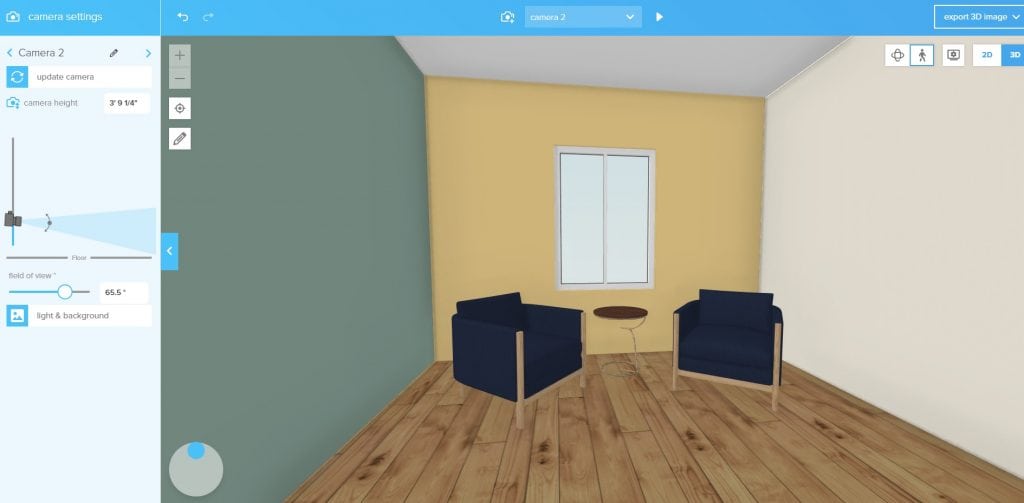 Finally, a simple button allows you to view and edit your floor plan in 3D. You also have the option to snap pictures of your floor plan, as well as change the camera angle as needed.
When you are ready, you can share your floor plan with those who are involved with your project.
Planner 5D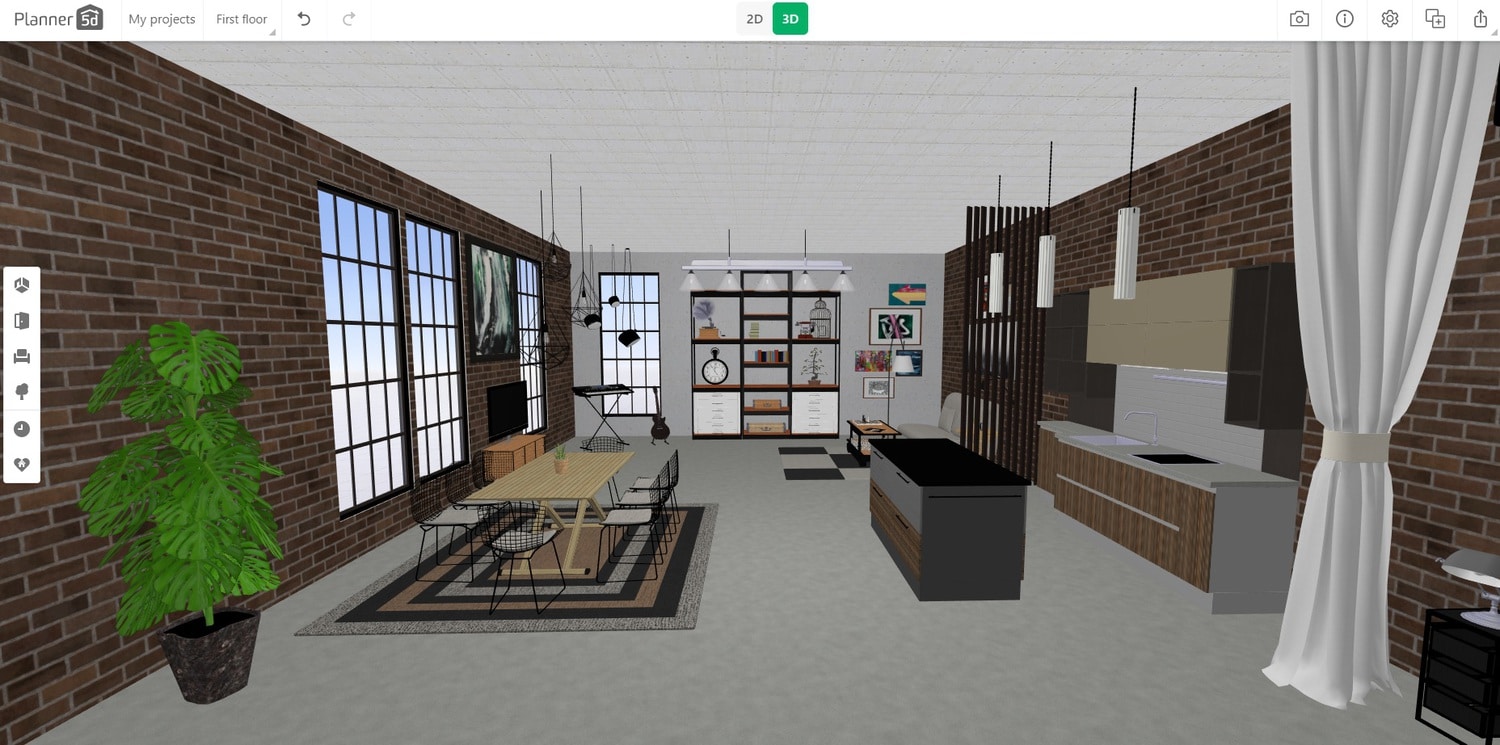 Using Planner 5D is an online floor planner and room layout tool that covers a wide range of areas. Use the tool to design your interior and exterior. You can design everything from the architectural details to the furniture and decor. Start by creating your floor plan and layout in 2D, and then switch over to 3D to view your design from different angles and edit as needed. That allows you to choose from a variety of elements for your space, such as materials, decor, furniture and appliances, as well as apply your preferred color or pattern to your furniture, walls and floors. You also have the option of using the Snapshots function to capture a realistic image of your home design.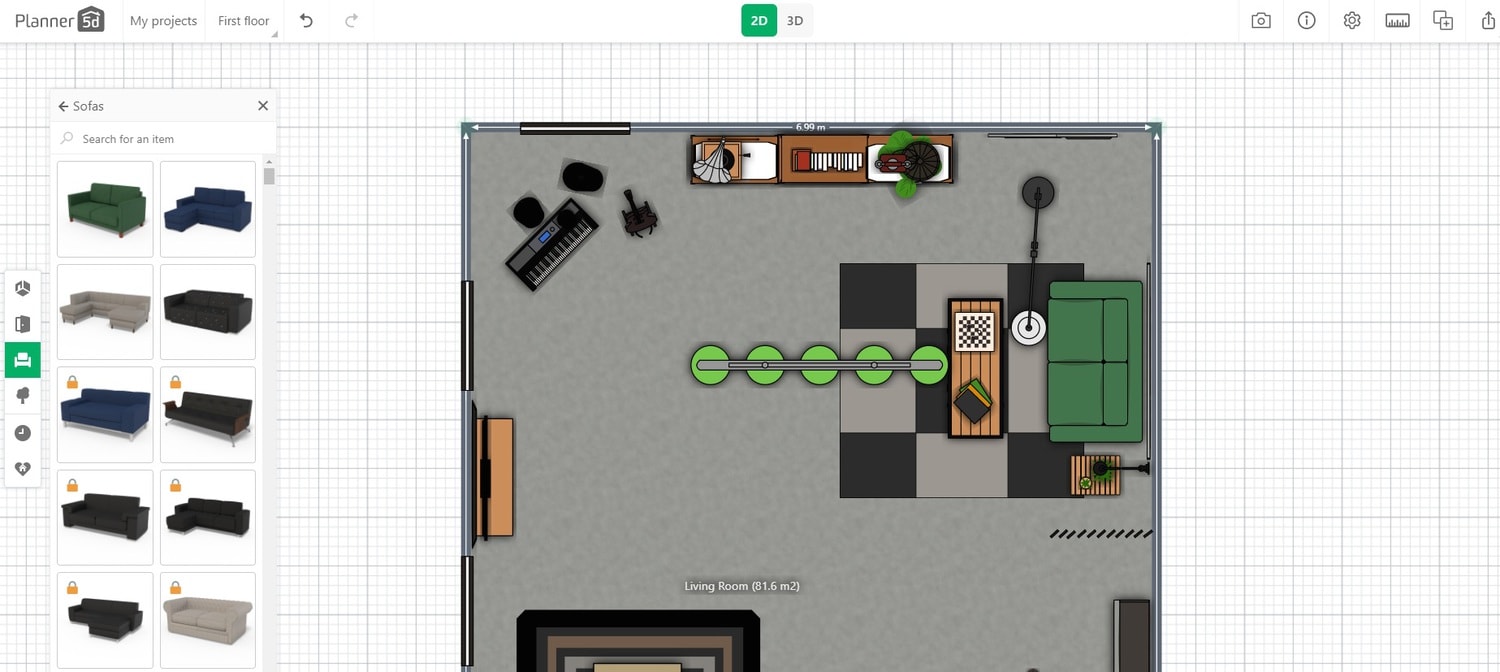 Pros: Planner 5D have an AI option. They can digitize your room layout using an intelligent neural network. They also have many room templates ready to use for any project.
Cons: They have a limited furniture collection for the free version.
Roomstyler 3D Home Planner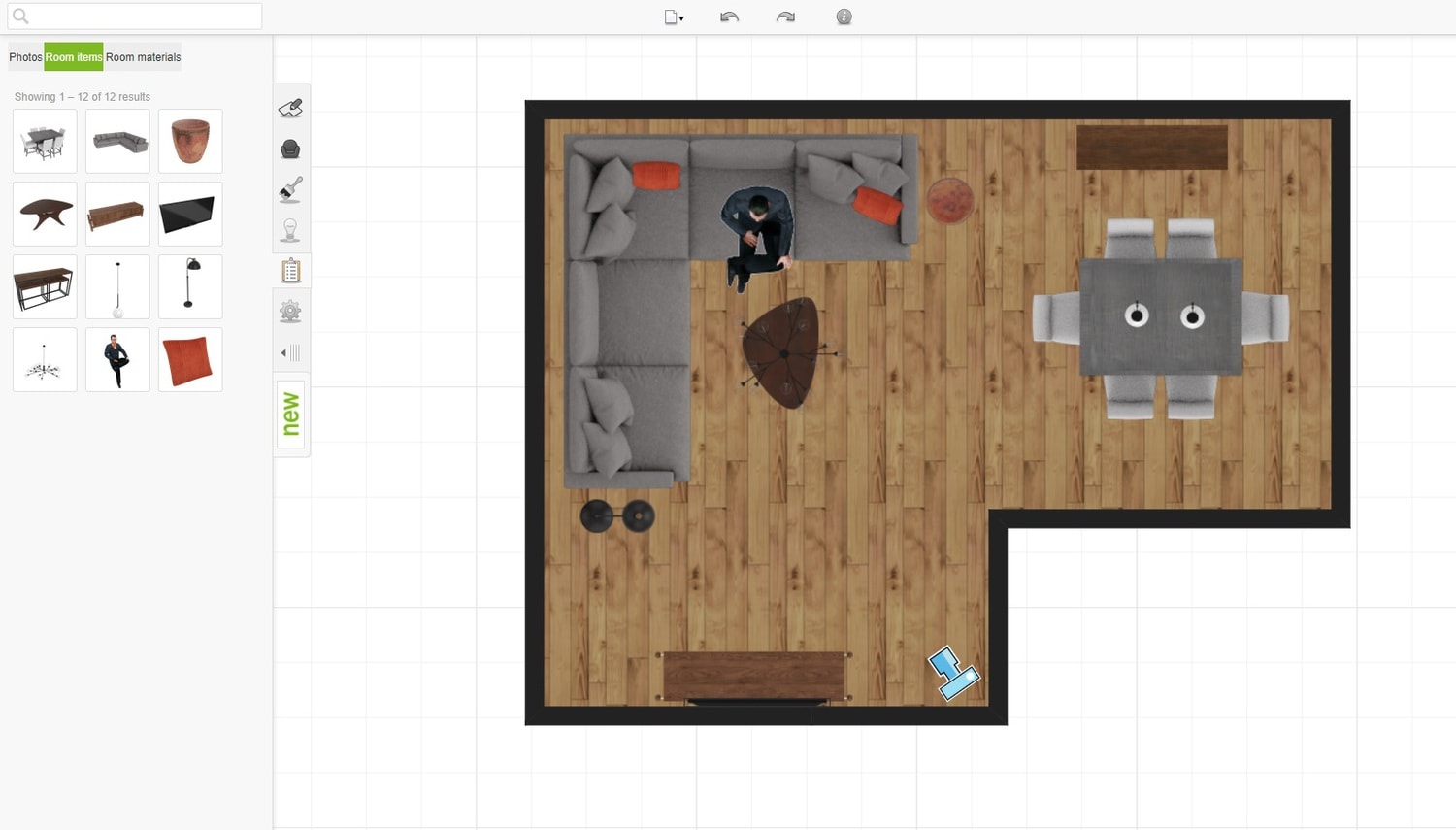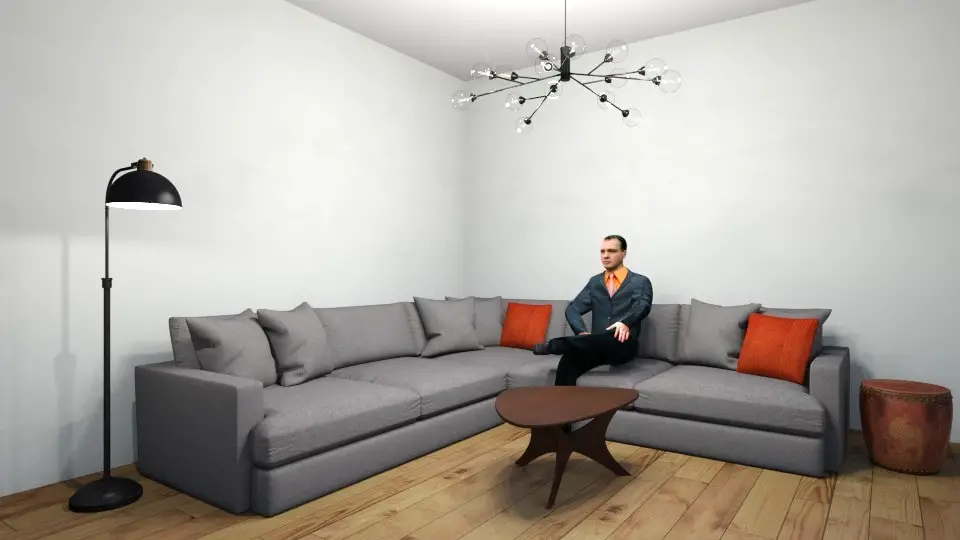 Use the Roomstyler 3D Home Planner to upload a new floor plan or work with preloaded layouts for your space. You can start by adding your windows, doors and walls, as well as a wide selection of furniture, decor, appliances and finishes. Another cool feature is the ability to view your plan and the 3D image at the same time, and you can move the camera to view your layout from various angles. When you are finished with your layout, use the tool to create a list of your chosen products and where to purchase them.
SmartDraw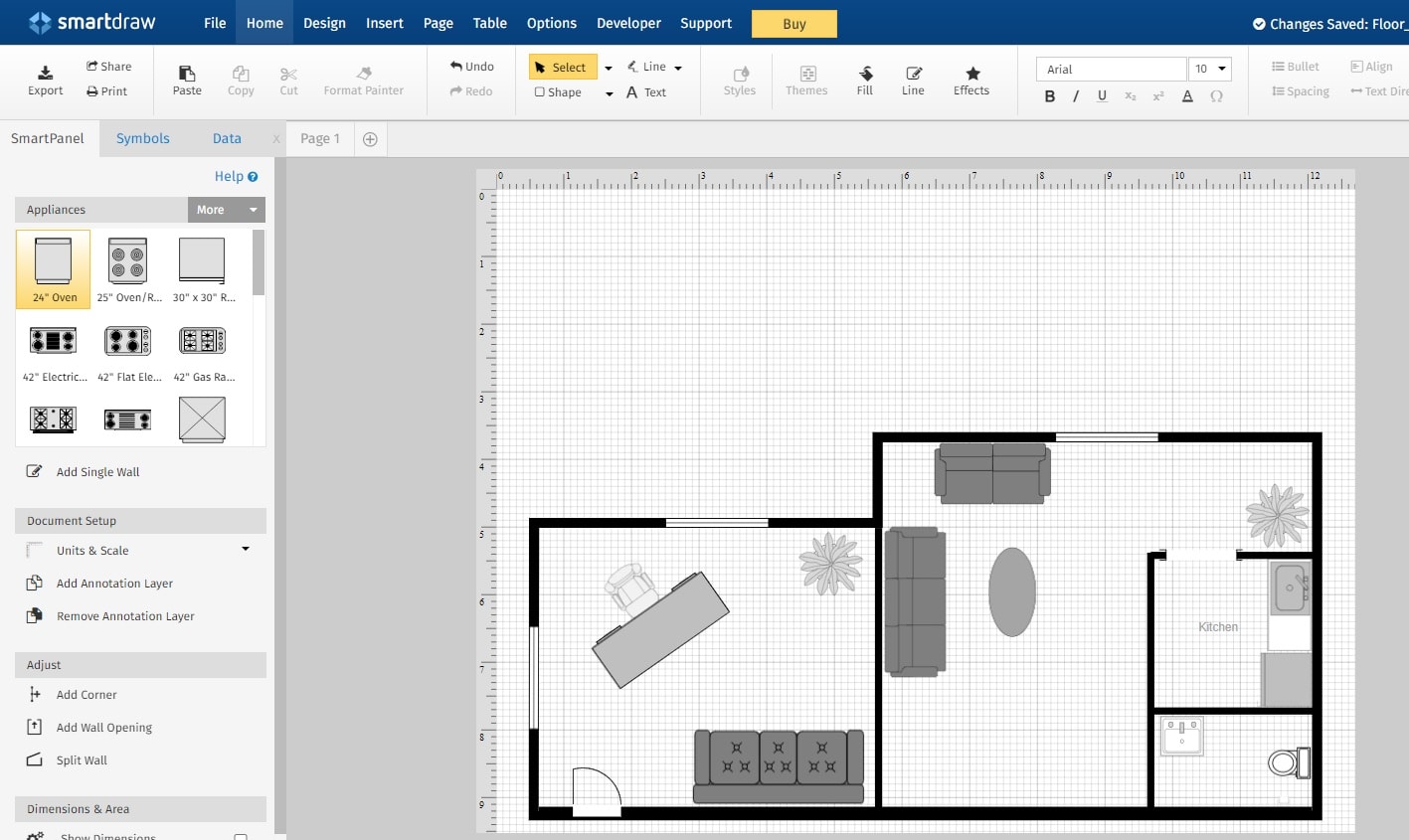 SmartDraw can be used to create floor plans for your home, apartment, or commercial place. In addition, it helps us visualize infographics, forms and data.
Start by adding the walls, doors and windows, and then add your furniture, appliances and fixtures, as well as building materials. You can even choose from preloaded plans if you would rather not create one from scratch. After you are finished creating your floor plan, you can share it online, export it to PDF or print it out, as well as transfer it to Google Apps or Microsoft Office. This tool can integrate with lots of tools.
Pros: This is a great tool for architects and engineers. You can take notes on floor plans and share them with collaborators.
Cons: The free trial lasts only one week. The 3D feature is not yet available.
Plan Your Room
Using Plan Your Room is one of the easiest ways to create and print room layouts. You do not need to complete any tutorials. With this online floor plan tool, you can recreate your living room, dining room, or office in just a few clicks and furnish your plans.
Floor Plan Creator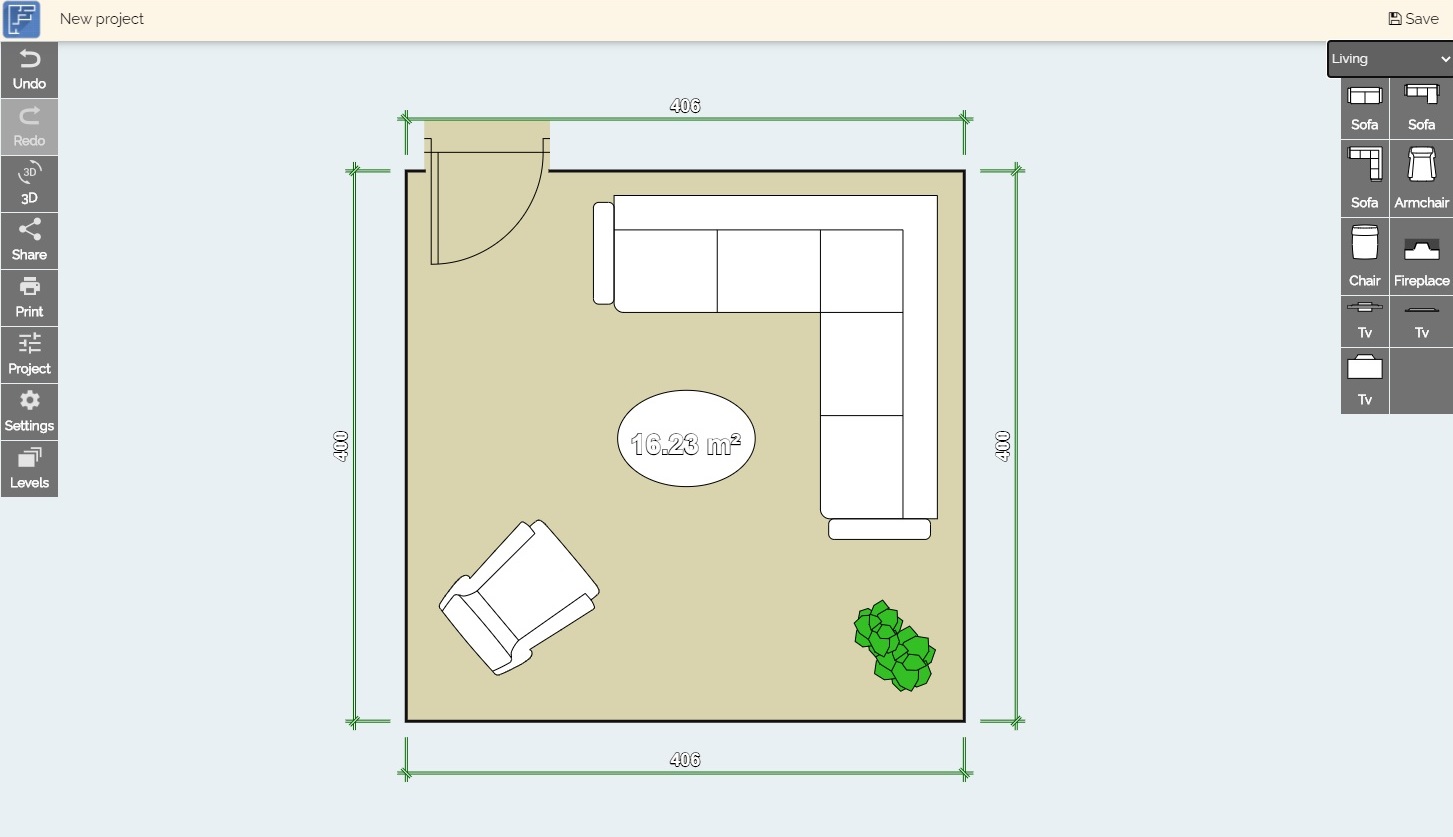 Use Floor Plan Creator to create a precise floor plan, starting with the type and shape of the room. Select the details such as your walls and stairs, as well as your doors and windows, from the drop-down menu. Next, add your furniture, cabinetry and appliances by room. You can also add elements such as a fireplace and lighting, as well as bathroom fixtures. When you are finished with your online floor planner, you can look at your floor plans in 3D or print to scale.
Cons: This tool does not have a large furniture collection.
HomeByMe 
HomeByMe is a room layout tool that can be downloaded to a compatible device. You can start by building your 2D room from the ground up, which you can do by drawing your design on the online grid. The next step is to add your furniture from the catalog, as well as your decorative pieces. Their catalogs contain real furniture, such as Wayfair, Maisons Du Monde, Habitat. When you are finished designing your space, you can convert it to a 3D design. In this way, you can create realistic interior visuals.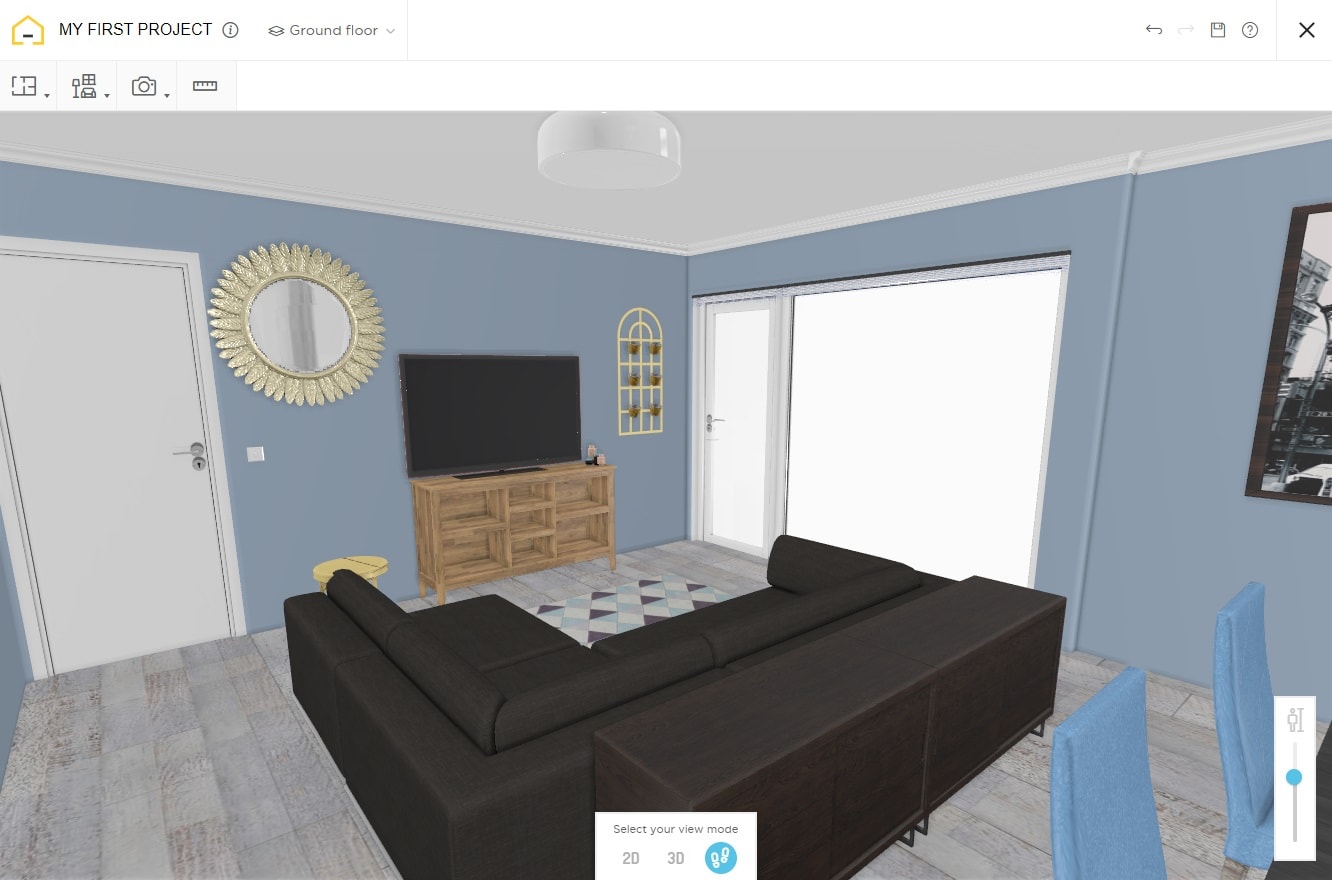 Pros: You can choose furniture from many different brands and display their prices.
Cons: You can create a limited number of projects in the free version.
Ikea Planners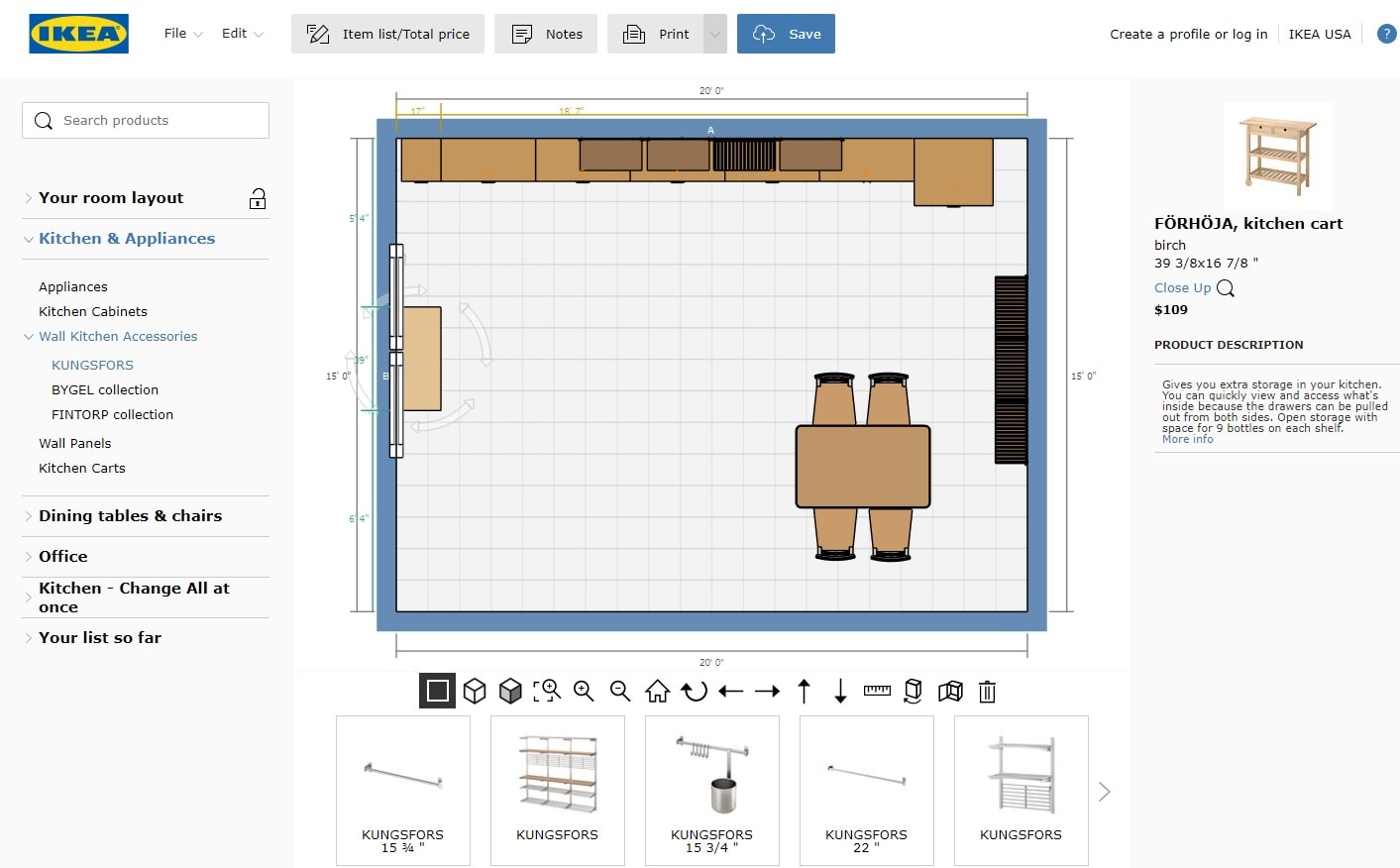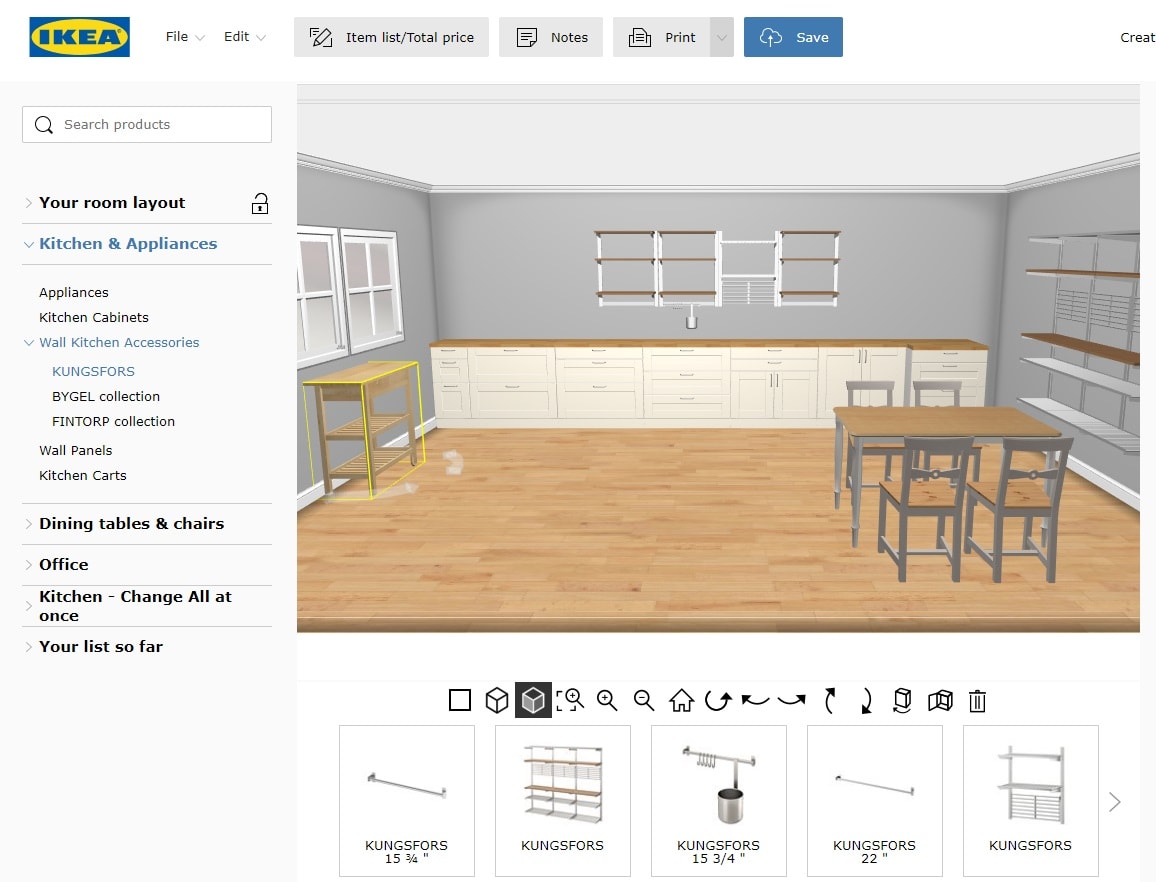 Ikea is known for carrying a wide selection of beautiful, durable furniture and accessories. Now, this well-known company is making it easier to determine if their furniture is going to fit in your space. Start by designing your office or kitchen layout on the Ikea Planners, and then choose the products you want from the store's catalog. Once you choose the pieces that fit your layout, you can calculate the cost, print out the list and head to your nearest Ikea for your new products.
Cons: Only the kitchen and office layouts can be created.
PlanningWiz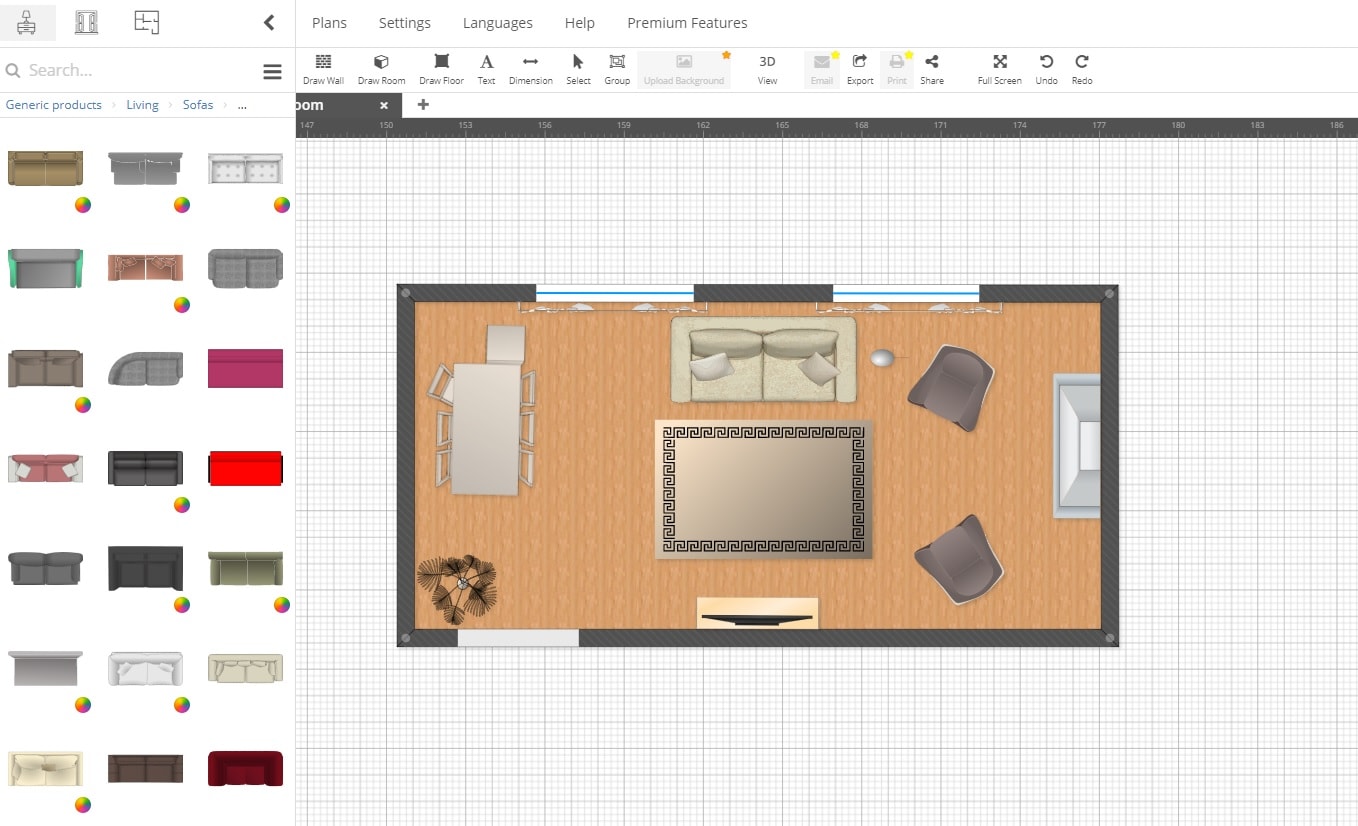 PlanningWiz offers an option to easily design and preview your interior and exterior for free. Use the software to draw your room, wall and floor, as well as upload a background image if necessary. You can also add your dimensions and text as needed, plus you can add in your furniture and decor. PlanningWiz allows you to design a 2D and 3D floor plan for your home.
Sweet Home 3D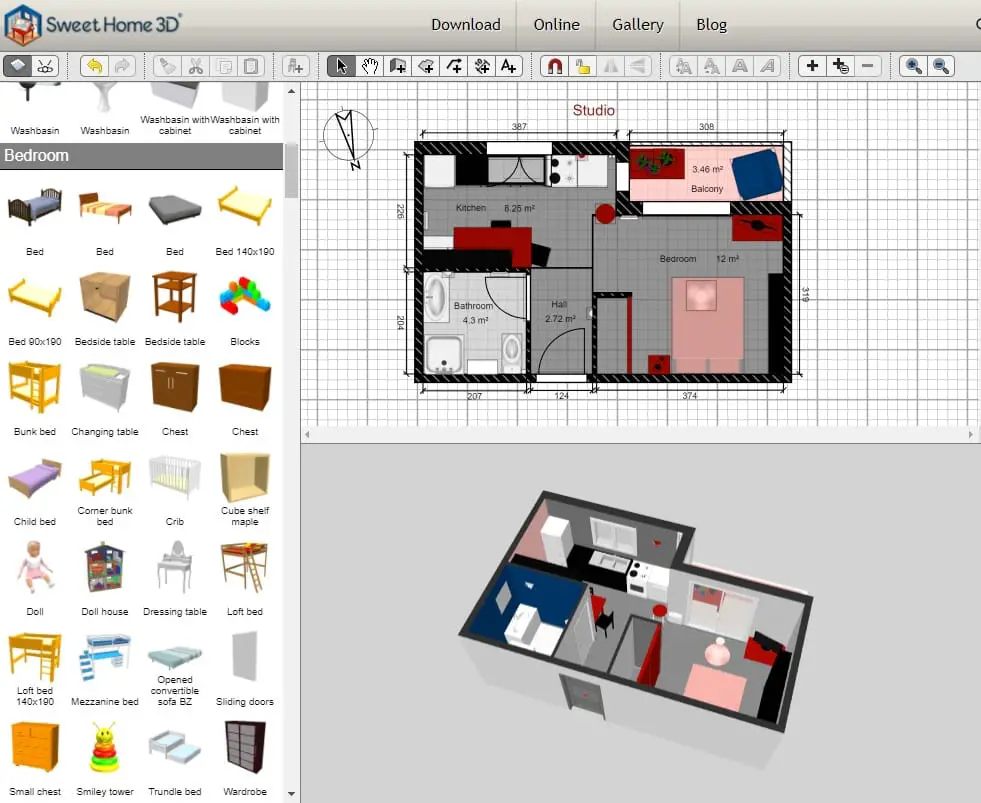 Sweet Home 3D is a great option if you are looking for a program that allows a little more customization. The interface features four sections, which are the furniture catalog, home furniture, home plan and home 3D view, and each section is essential to creating the final design. Of course, you can check out the layout in 3D view to get a better glimpse of your design.
With the above list of the best floor plan software programs and online room layout tools, you are sure to find a solution that works for you. You can also get inspiration from our pre-prepared room layouts. The ability to create and edit your floor plan and layout is sure to make your home design project go smoothly.