Are you looking to add a personal touch to your space? Look no further than an artwork gallery wall. It gives you the opportunity to display multiple pictures in just about any room of the home. For example, you can use your wall gallery layout to add excitement to your living room or create a retreat in your bedroom.
Now, there is more to creating a gallery than just hanging art on the wall. You need to create a display that does not look uneven or unorganized.
Constantly removing and repositioning your frames also results in multiple holes in the wall. In addition, you need to make sure you are choosing the right artwork for each room.
Luckily, there are plenty of tips and tricks for hanging art on the wall. You can find a range of wall gallery layouts, including our own illustrated samples, as well as ideas for your pictures and where to hang them.
We have put the tips together as a guide for creating your own artwork gallery wall. Our goal is to help you create a gallery wall that is eye-catching for all the right reasons.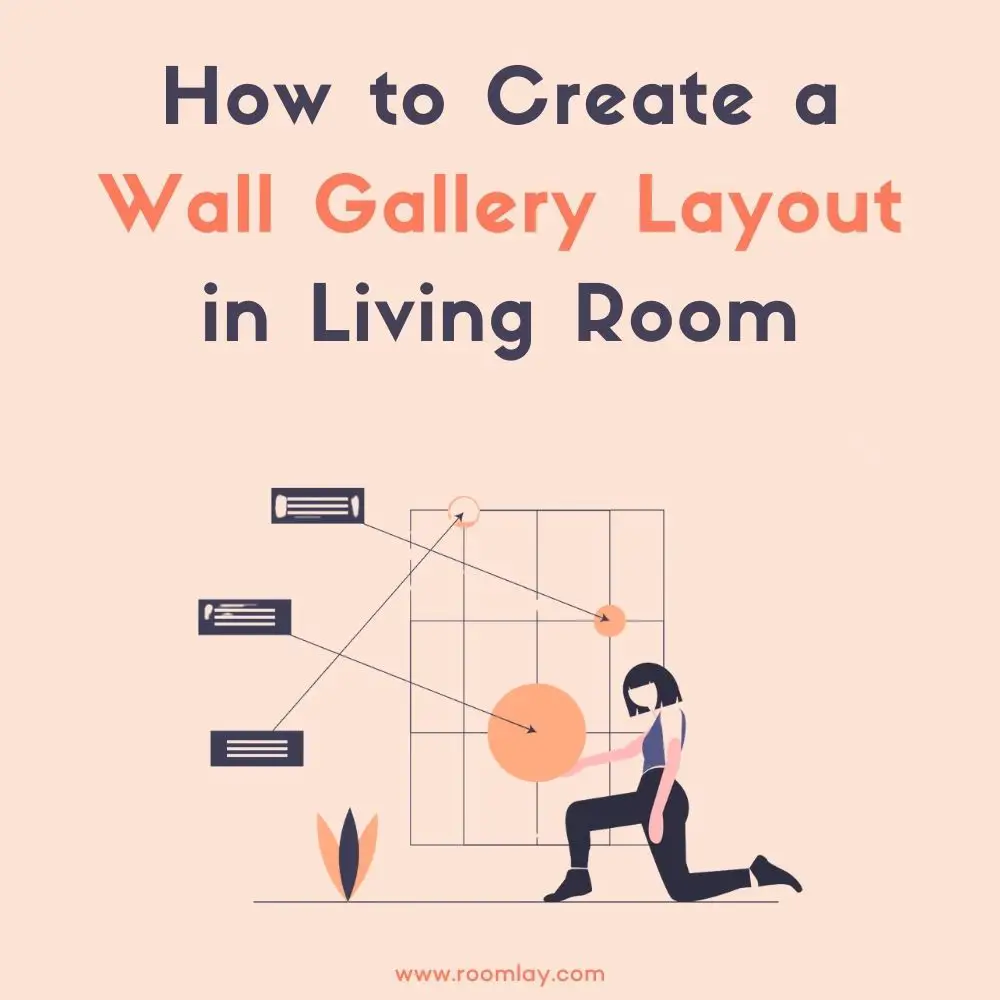 The following guide has been done in a question and answer style to address any concerns you may have for creating your gallery wall. For this guide, we are going to mainly focus on the living room.
How do you create the right layout for your gallery wall?
You can choose from several wall gallery layouts for your living room. Here are several examples of the layouts you can choose from for your wall gallery.
Uniform Grid:
A uniform grid is an organized look fitting of clean and modern living rooms. The frames are even with one another, and the gallery itself is full of artwork in a similar mat size and color palette.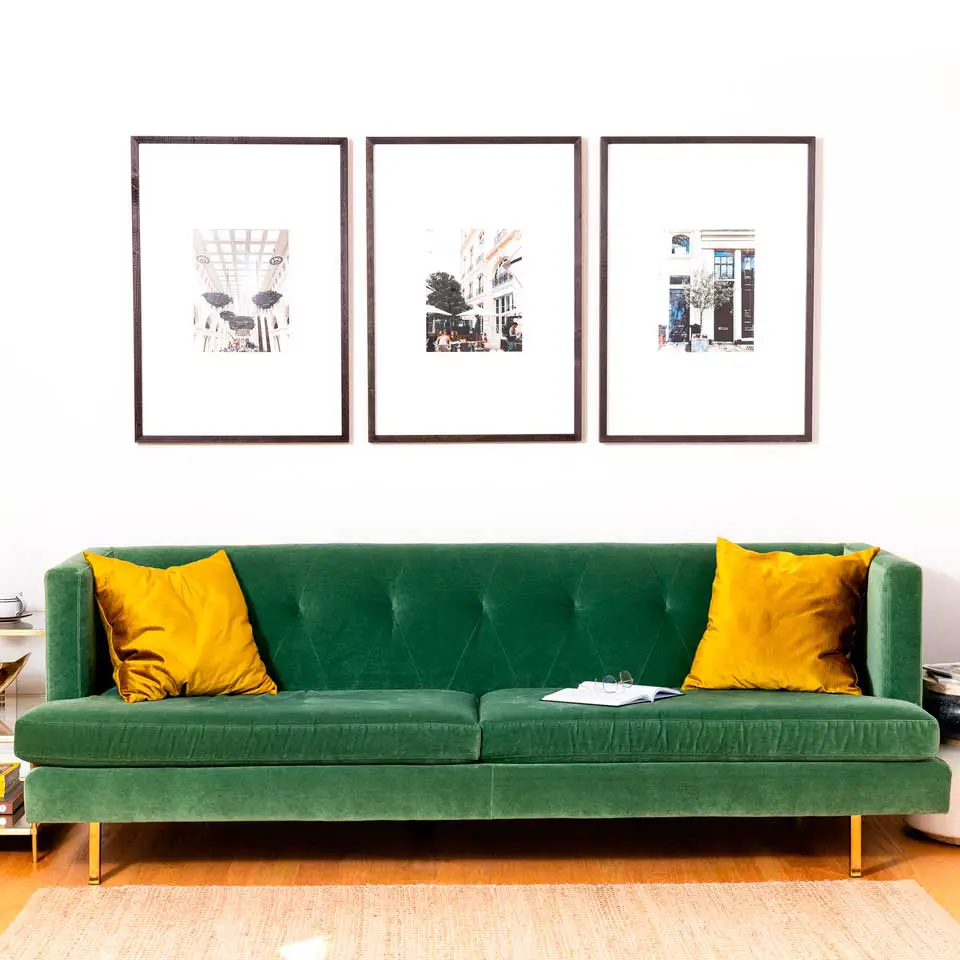 Boxed Cluster: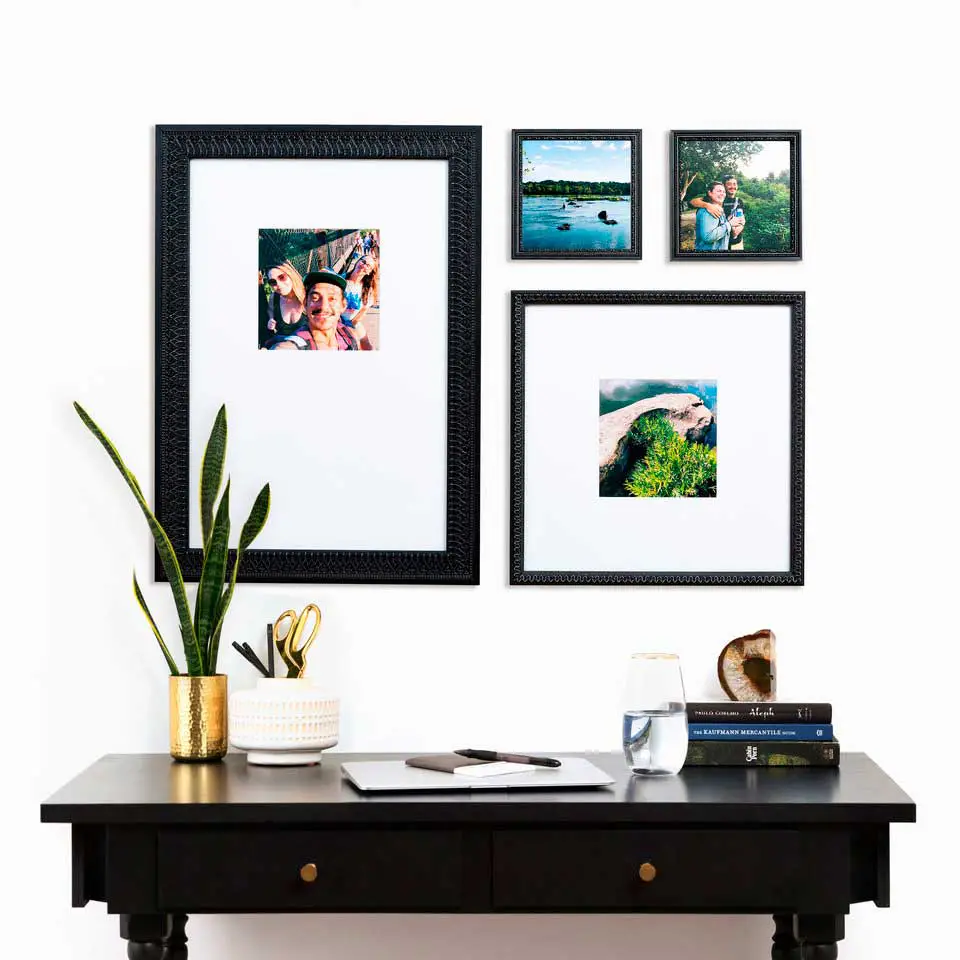 A boxed cluster can feature artwork in various sizes, but it is the display of the entire group that makes a difference. The outer edges of the frames should be even to create a box-shaped display on your wall.
Random Gallery: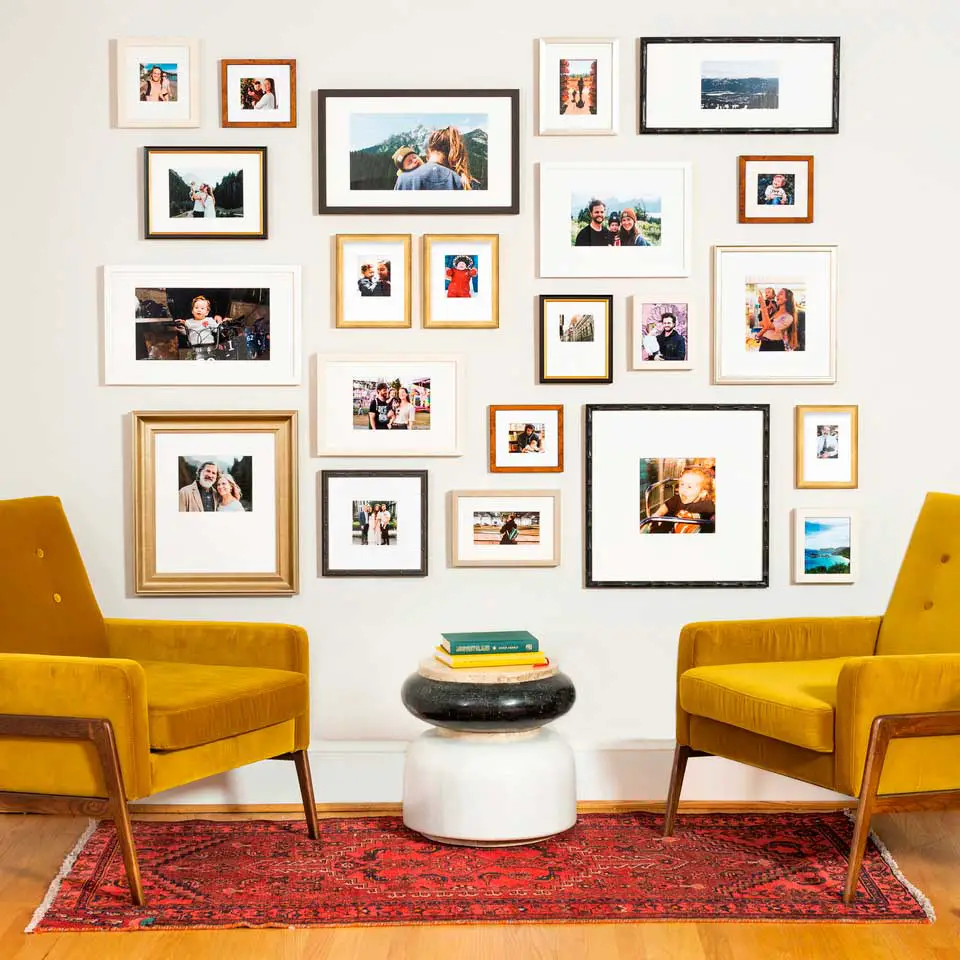 You have a little more creative control when choosing a randomized layout. The frames do not have to be the same size or shape, nor do they need to create a box-shaped display on your wall.
Single Feature:
Of course, a single feature layout is only going to display one type of artwork, such as your large-scale world map or flag.
Tips For Hanging Art On The Living Room Wall
What type of artwork should be included in a living room gallery wall?
The living room is an exciting but intimidating space to decorate because your gallery is going to be seen by your family and friends. The last thing you want to do is create a gallery that is noticeably flawed for any reason.
When choosing the pieces for an artwork gallery wall, you want to go for pieces that enhance the vibe of your space and, if you want, create a focal point in your living room.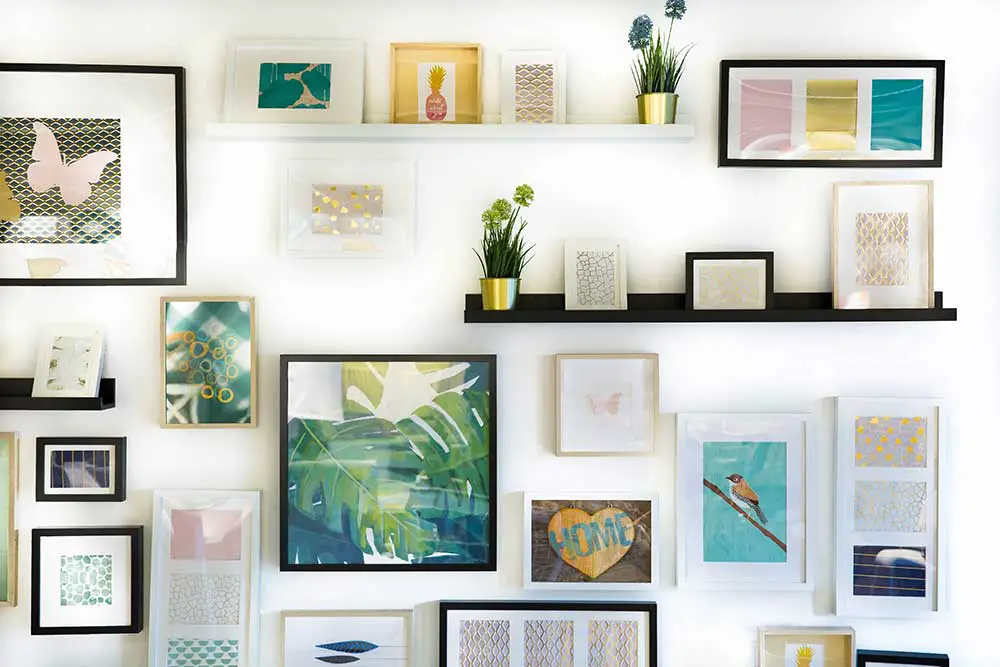 You may want to choose various paintings in a similar theme or color scheme, or maybe you would rather display various shots of a gorgeous landscape.
If you really want to add a personal touch, consider a gallery of black and white family photographs. Another idea is to think outside the picture frame with a unique piece, such as a large world map or replica of the American flag.
How much space should be between the pictures on your gallery wall?
The usual distance between the pictures on an art gallery wall should be 3 inches to 6 inches. Those measurements may vary per wall space, gallery layout and number of pictures.
What is the recommended height of your gallery wall?
As for the height of your gallery, the average number is 57 inches from the floor, but this may also vary per eye level. It is best to base the height on your own eye level so you can enjoy your gallery. Plus, it is easier to hang a gallery that is at your eye level.
Are the picture frames I choose an important feature?
While you want to consider the frames when hanging art on the wall, you do not have to stress out over them. In fact, you can have fun with the frames of your gallery. Add an antique-inspired look with a mixture of vintage frames, or create a modern-style gallery with monochromatic frames.
Where should I place my living room gallery wall?
The most common spot for a living room gallery wall is above your couch. It is not a strict rule to hang it above your couch, as you can also create your wall gallery above your fireplace or credenza.
However, the space above your couch is just a good place to create a focal point in your living room. Not only do the frames add style to your wall gallery, but they also enhance the vibe of your living room.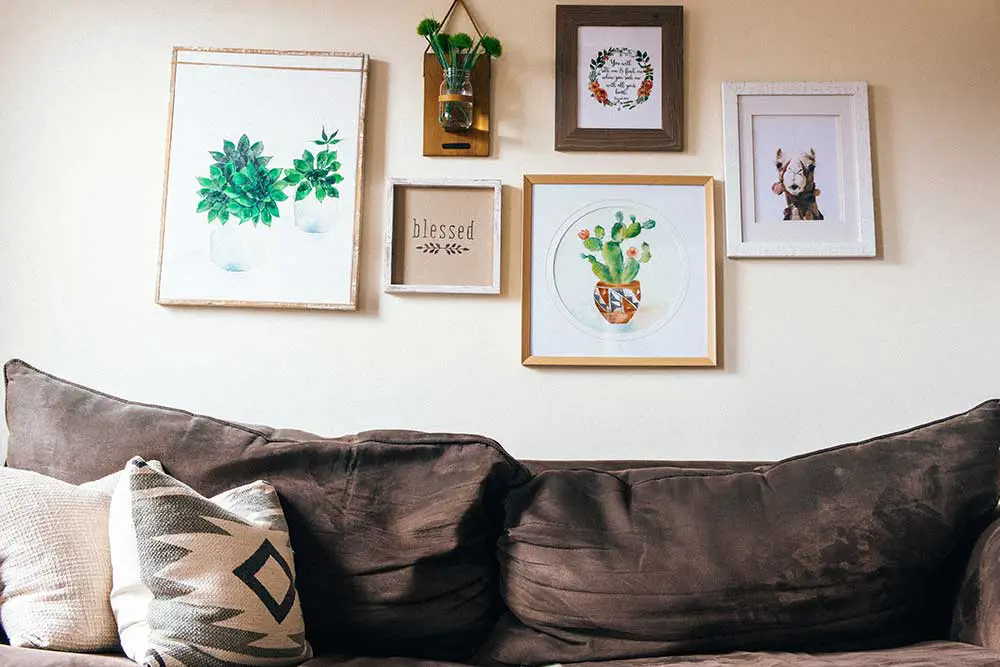 If you do choose to hang your gallery above your couch, the frames should be 8 inches to 10 inches above the back of the couch, and you also need to consider the space between your gallery and the part of the wall that meets the ceiling.
You may need to break the 57-inch rule, but remember, that rule already varies per eye level.
Should I center the artwork on the wall or based on the furniture?
When hanging art on the wall, it is best to hang your artwork based on the furniture below your wall gallery, such as your couch. If your couch is off-centred, your focus should remain on hanging your wall gallery right above the couch.
This not only makes it easier to hang your artwork, but it also creates a focal point in your living room.
What type of wall art should I choose for my other rooms?
While the main purpose of this guide is to create a wall gallery in your living room, you may be wondering what type of wall art you should choose for the other rooms of your home.
Also read; Creating a Boho Living Room
For your kitchen, you may want to choose funny or inspirational wall art to hang near your counter or cabinets. Even a simple sign for breakfast or coffee works in your kitchen.
In your bedroom, you want to look for photography, landscapes or abstract artwork in soothing shades. Large-scale pieces always work in a bedroom. Hang the pieces directly over the bed or on the wall opposite of the bed at eye level.
Also read; Creating a Square Shaped Industrial Bedroom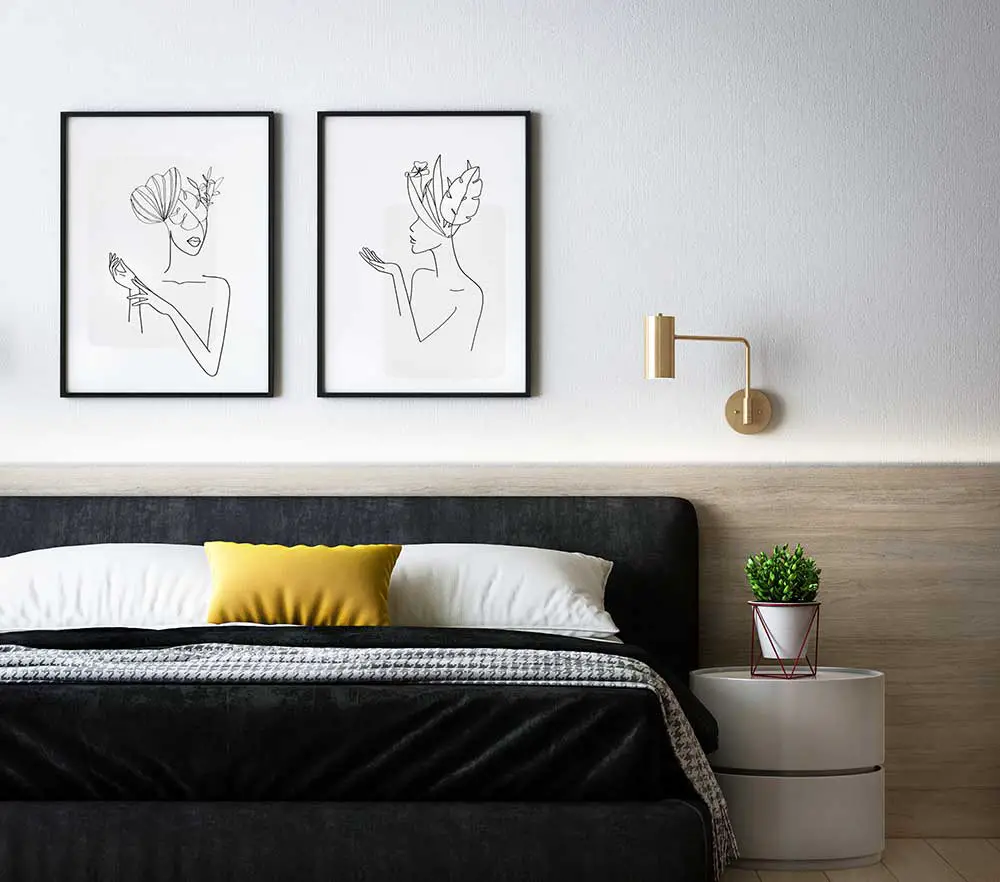 If you are creating a gallery in your home office, a floating shelf is ideal because you can rotate the pieces as needed. Your artwork may include positive messages, inspirational artists and a mood board.
Also read; Eclectic Home Office Design Ideas
With the above guide, you can create an artwork gallery wall that not only looks professional but also creates an eye-pleasing display in your living room.