You can find a wide range of tips and ideas for creating the living room you have in mind. For example, you may learn how to create the right seating arrangements for different types of sofas. In this guide, we are going to focus on tips and ideas for placing a sectional in a small living room.
A sectional sofa includes multiple pieces that can be arranged in various styles. And this makes it easier to come up with an arrangement that works for your space.
Learn The Different Ways to Arrange A Sectional Sofa
Are you ready to arrange or rearrange the sectional in your living room? Are you working with limited space in your home?
You can find ideas that work in even the smallest rooms, and we want to help you get started by sharing several small living room sectional layout ideas.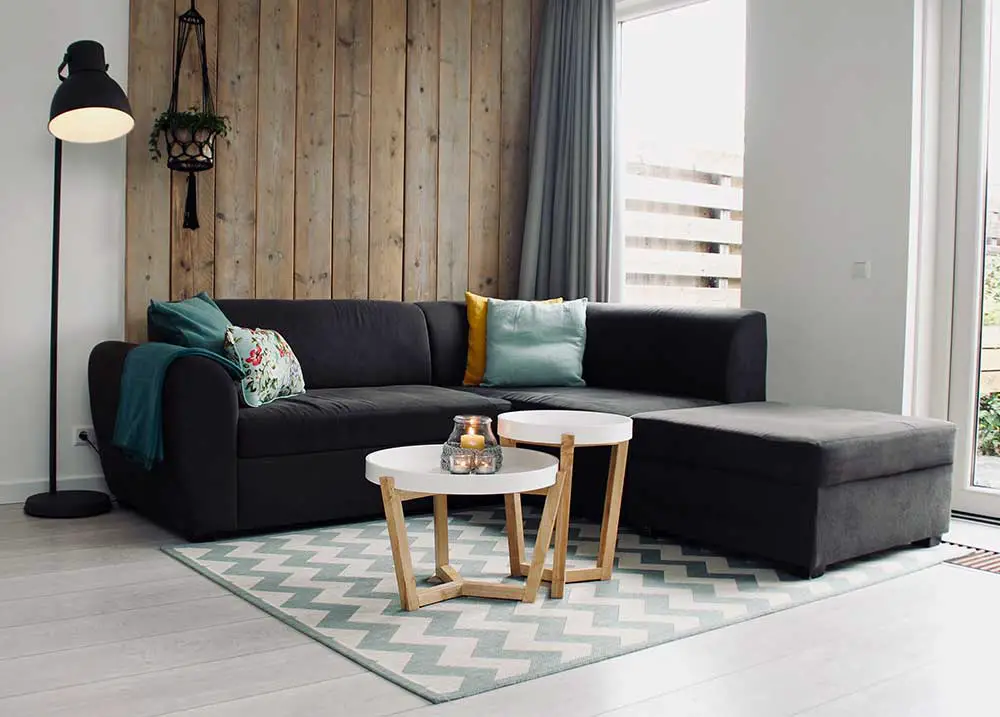 Corner Placement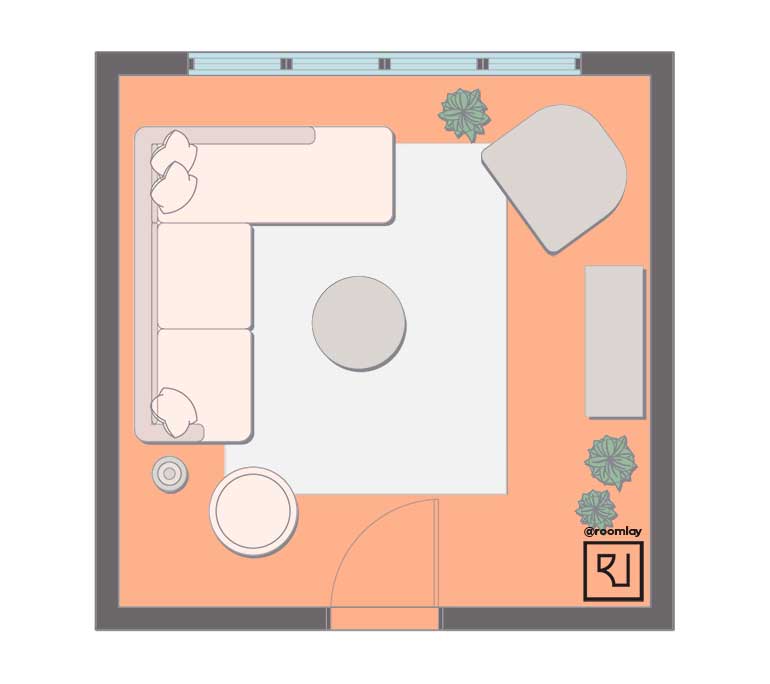 When placing a sectional sofa in a small family or living room, it is recommended to arrange the pieces into an L-shaped sofa in the corner. This way you can create more space to move around.
As for the specific placement, it is best to place the sectional sofa facing the television or fireplace, as one or both of those elements may be the focal point of your room.
A corner placement allows you to encourage relaxation or conversation while still highlighting the focal point of your space.
As A Divider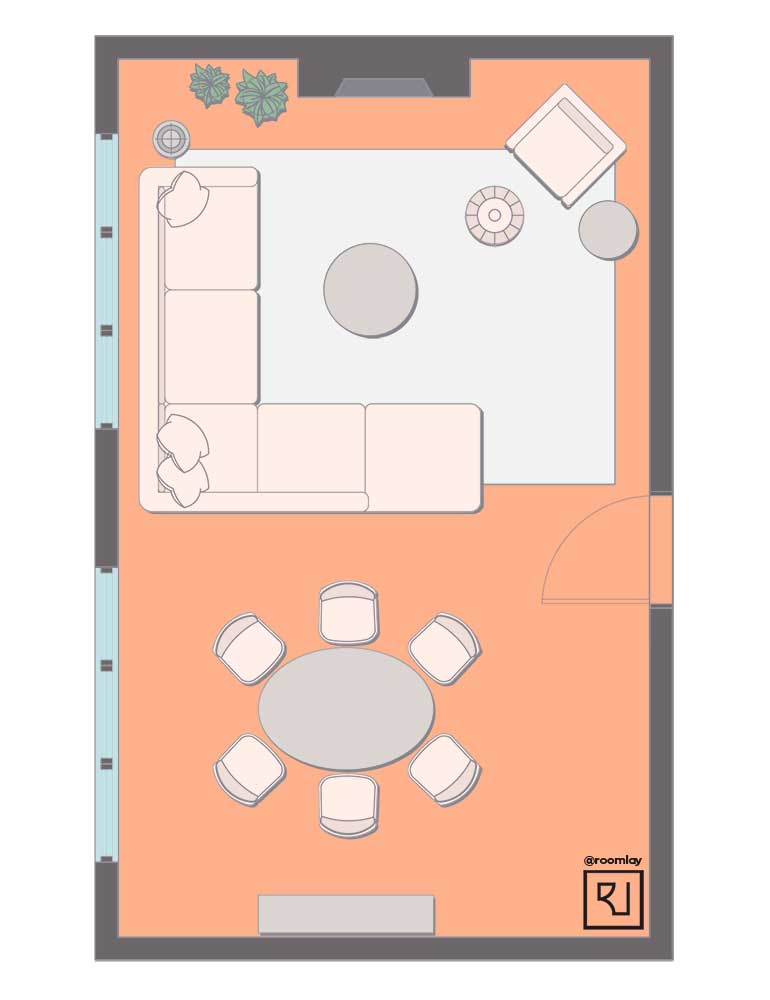 If you are arranging an open-concept layout or studio apartment, you may want to use your sectional sofa as a divider.
A divider may not have as much of an open feel, but it does allow you to create multiple zones in one space. You are going to create a divider by placing the L-shaped sectional with its back against the other area.
For example, you can face the back of your sectional to the dining area, bedroom or workstation.
Remember, this is mostly ideal for placing a sectional in a small living room with an open concept or a studio apartment. 
Against The Fireplace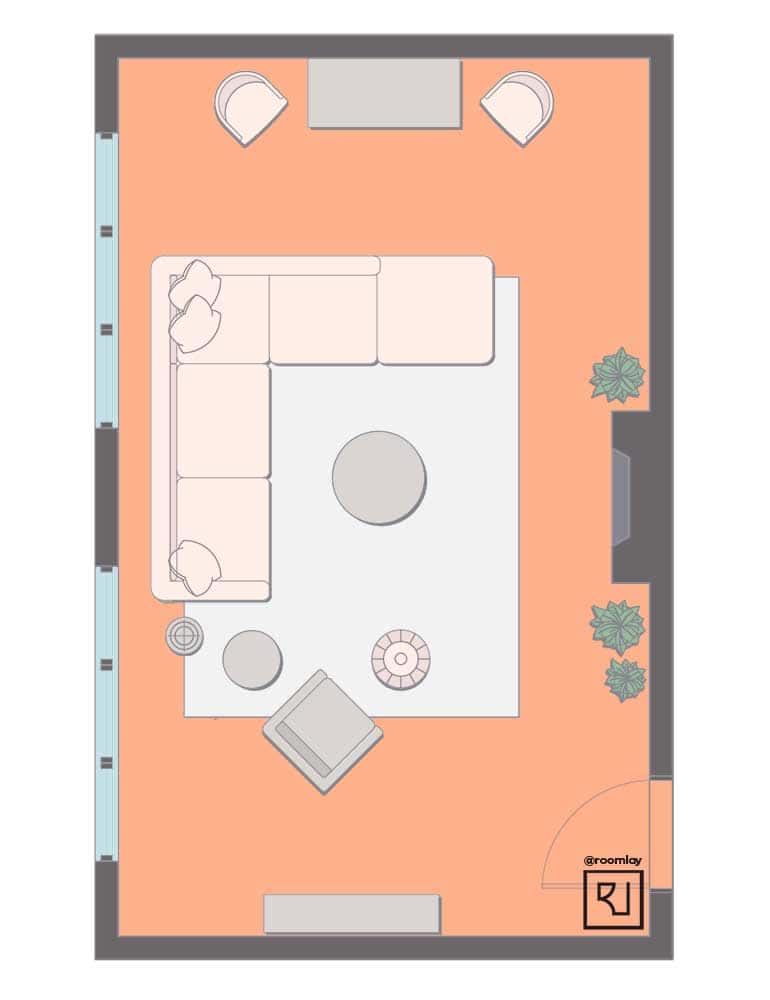 When looking for small living room sectional layout ideas, you should always keep your focal point in mind. In fact, most living room layouts are going to be based around a focal point.
One example is with a fireplace layout, which offers a traditional design in various shapes and sizes in living rooms. You may want to arrange your sectional sofa toward the fireplace, which may also include the television beside it.
If you are working with an open-concept layout, use a large area rug to pull the entire living room together.
Against The Windows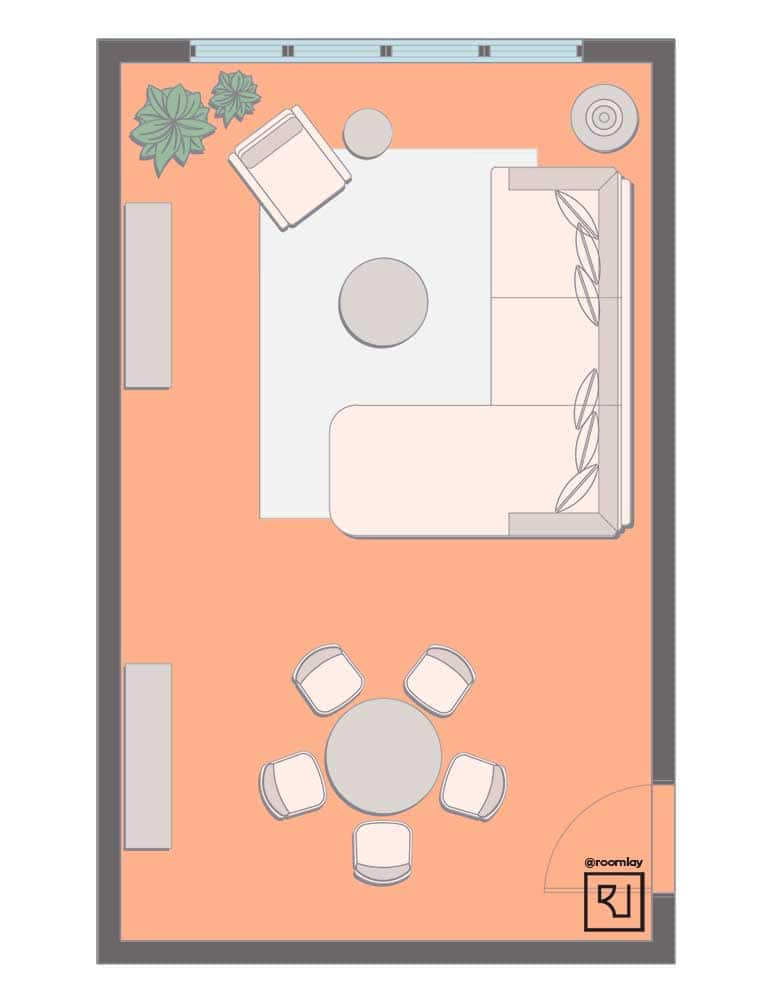 You may be wondering how to arrange a sectional sofa in a living room with windows. It is not uncommon for a small living room to have floor-to-ceiling windows, especially if the idea is to increase light and airflow.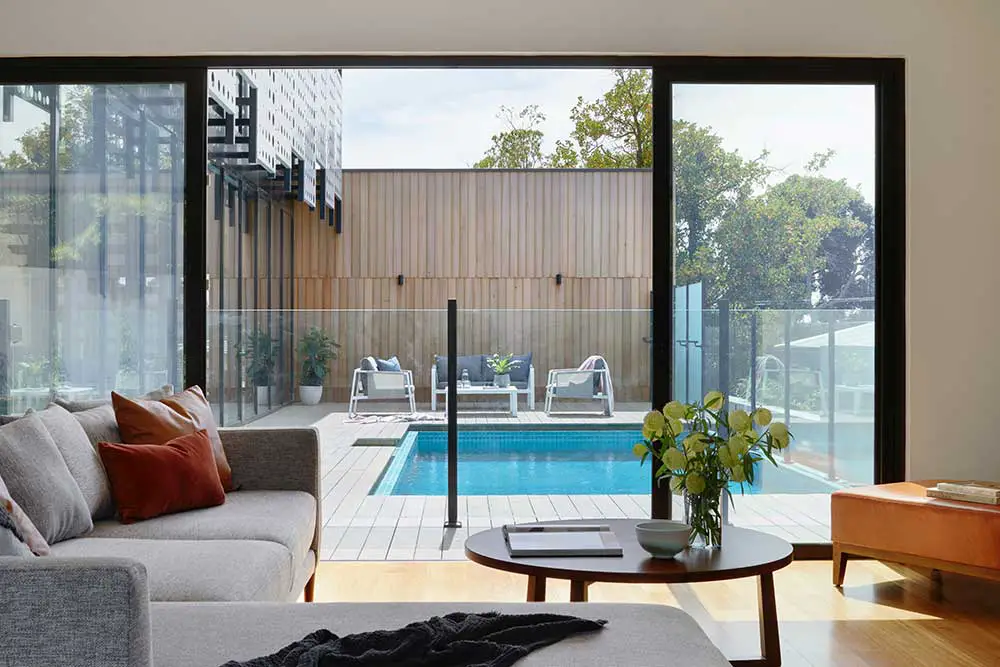 One idea is to ensure the sectional is parallel with the windows. This way, the windows are not distracting if the focal point is the fireplace or television, but you can still turn and enjoy the view of the outdoors from your seat.
It is recommended to avoid blocking the windows with your sectional sofa. However, your layout may require you to place the sectional in front of the large windows, and it is okay to bend the rules in this case.
As you can see, it is not impossible to arrange a sectional in a small living room. These floor plan samples and sectional layout ideas make it easier to find the right arrangement for your space.